Jutcri Zevorstal baj
Jutcri Zevorstal baj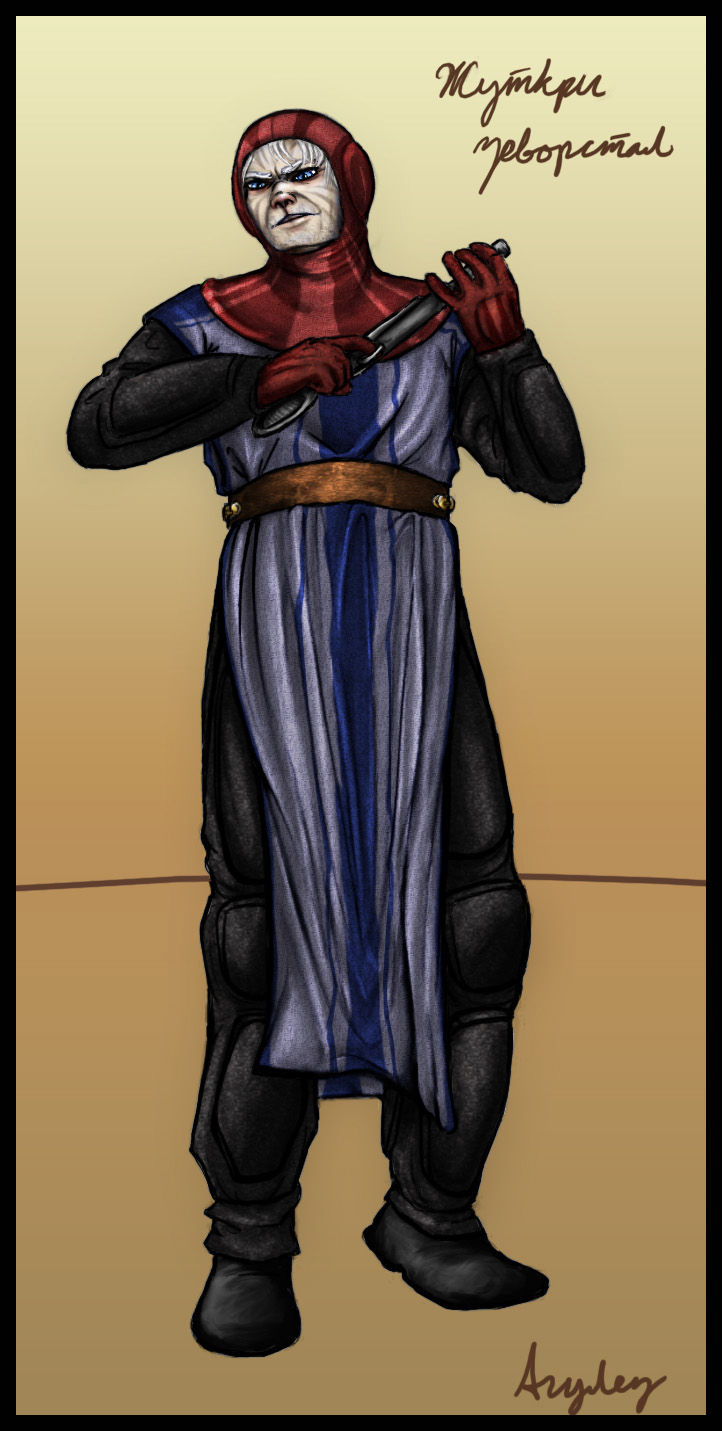 Description
This is another character from my sci-fi in progress. His name is Jutcri-baj, which is basically "junior," since hsi father has the same name. It''s a suspicion / practice the Meru have called namesake reincarnation, where when a father dies, a son can inherit their memories.

Jutcri''s father was a leader of their empire for a tme until he got kicked out of office, since the Meru are a subspecies of the Mecidel that is looked down upon. Jutcri-baj was the ground commander on an ice world called Gochen Belena when NISSOF, a different political group / their enemy =P, took out their defenses and used the soldiers their as hostages to negotiate some changes on the trade/resources scene. NISOFF is bastardly.

Anywhoo, Jutcri-baj got pretty screwed up mentally there, got addicted to some drugs, faked his death, and became a mercenery before the Mecidel government could kick him out and take his reputation like his father''s ;)

W00t

Yes, the background is loser-licious =D I got lazy on it big time, but this is pretty old, so I''ve gotten better at them.
General Info
Comments
0
Media
Digital drawing or painting
Time Taken
I dunno, felt like forever
Reference
I think some pic of Boba Fett for the gun totage