Kabon
Kabon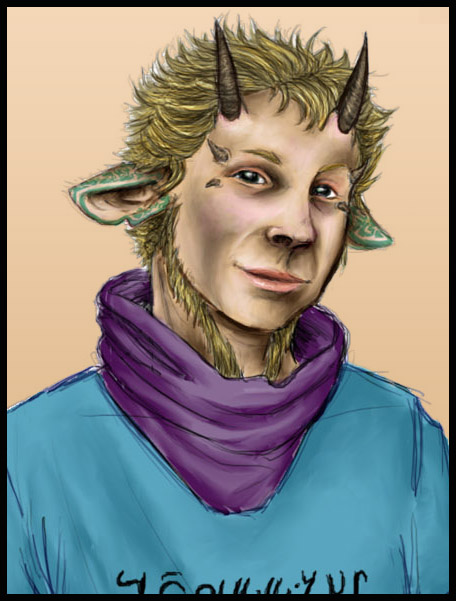 Description
Kabon is a Dinju in my sci-fi novel in progress. He was a biological engineering student at a university on Olveirett, which is pretty much the center of biological and astronomical science in the galaxy. There he met Jih''Hes, an Olveirettan who was a pretty big figure in microbiological study before having a religious awakening.

Jih begins to serve the goddess Olveirett and studies the Manzei religion, which seems to give him ''magic'' abilities. Kabon doesn''t really buy into it, though they are friends and colleagues. Gradually, though, he begins to have visions of his future with a Masivyk girl he will fall in love with named Hessiah ;) Since he can''t control his visions, he can''t really tell what time he exists in most of the time, especially since he continues to refuse to buy into religion.

He''s just a funny, stubborn, worldly character.
General Info
Comments
1
Media
Digital drawing or painting
Time Taken
meh, not much, this is a quickie
Reference
zip