The grass was greener
The grass was greener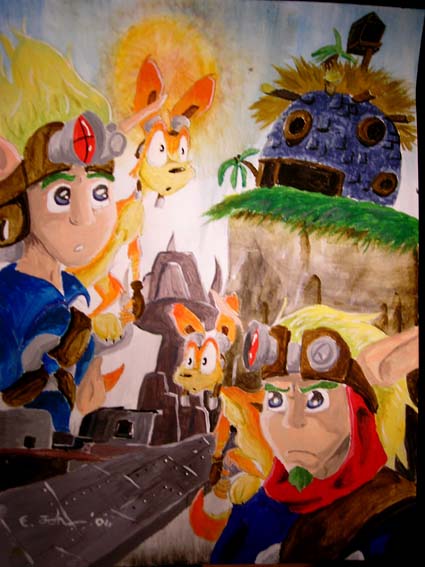 Description
Yep, another Pink Floyd inspired piece, by their song 'High Hopes'.
The chorus lyrics are:
The grass was greener
The light was brighter
The taste was sweeter
The nights of wonder
With friends surrounded
The dawn mist glowing
The water flowing
The endless river

Forever and ever

Those lyrics somehow made me think what Jak must be thinking, as he gets used to his new life in haven, whilst thinking of his old one in Sandover.
Done in water colours in about a day if I did it none stop, but I did it on and off over two days.
It's looks better in real life than on the camera, but hey. Enjoy!