Malice Nastasia 2019
Malice Nastasia 2019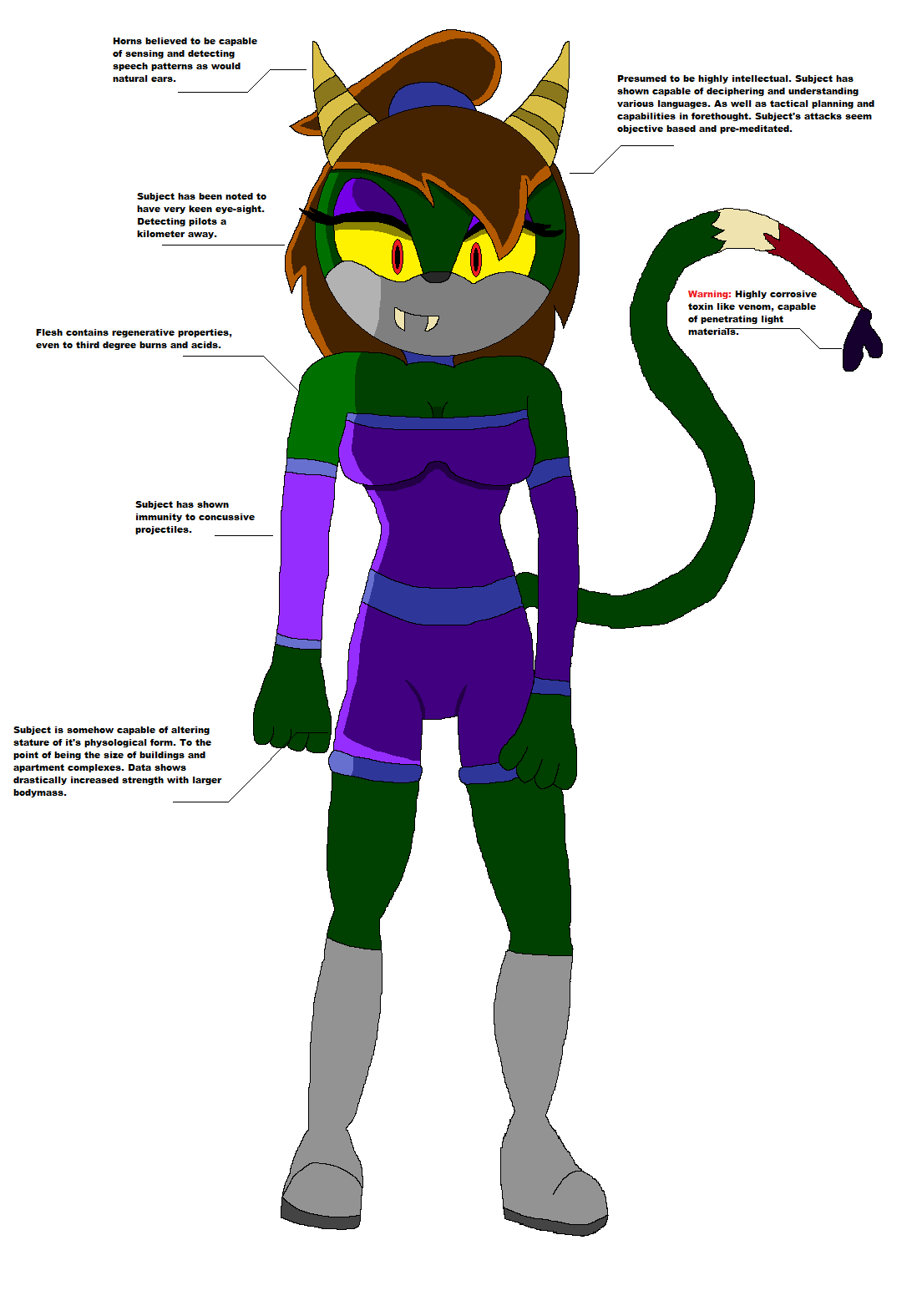 Description
(OOC: I don't feel I did her legs or arms right, but hey this is the first ever redesign of her since this:
www.deviantart.com/jaredthefox…
)
Note: The following contains updated lore, previous lore from other picture maybe subject to being deemed non-canon.
Name:  Dominika 'Malice' Nastasia
Race: Demon
Age: 260 (26 in human years.)
Alignment: Lawful Evil
Affiliation: Army of the Damned
Height: 5ft-500ft (maximum.)
Powers:
.Regeneration (Standard for demons in Flawed Deities)
.Poison attacks
.Super strength
.Size-manipulation
.wall climbing (via her tentacles)
.Magic adeptness
Personality: Calm and collected (especially when compared to her older sister), submissive, calculative, slightly pacifistic, vain, flirty, deceitful, lustful.
Weaknesses:
.Not nearly as fast or agile as Lilith
.Not nearly as magically adept as her father Arnzarel
.Her powers rely on strength and poison attacks.
.Using her powers indoors maybe a bad idea.