Self centered Gods: Kuya y A-te
Self centered Gods: Kuya y A-te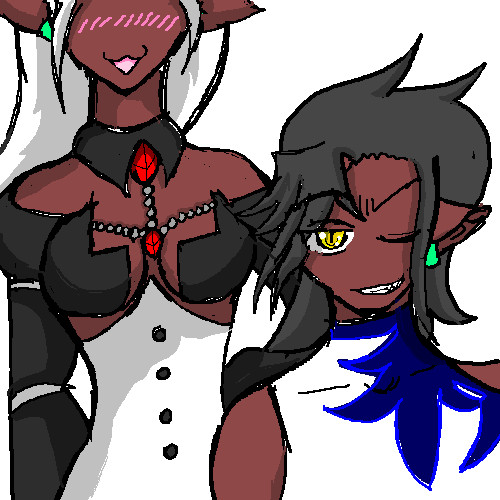 Description
here are kuya and a-te. They'll be coming up in the next chapter, along with Bleed, Miss Haruko Satou, Bacunawa and Eloni.

stats:

Kuya
name meaning: Big brother
height: 5'4"
appears: 15-17 yrs old
personality: self centered egotist, has a bit of a god complex. Sees most other creatures weak and nothing but food. Always gets what he wants, and takes what he can't. He also has a crush on chase... uh-oh...

A-te
name meaning: big sister
height: 5'10" (wow!) (height rivals Cynic)
appears: 17-19 years old
personality: whimsical, nice, but everything she says is either violant or absolutely destructive. But shows more self restraint then kuya when fighting. Likes instrumental music, and caligraphy. Wants nothing to do with chase. And is never seen without her mask, or something covering up her eyes.
General Info
Comments
2
Media
MS Paint
Time Taken
Reference