She had Stars in her Hair
She had Stars in her Hair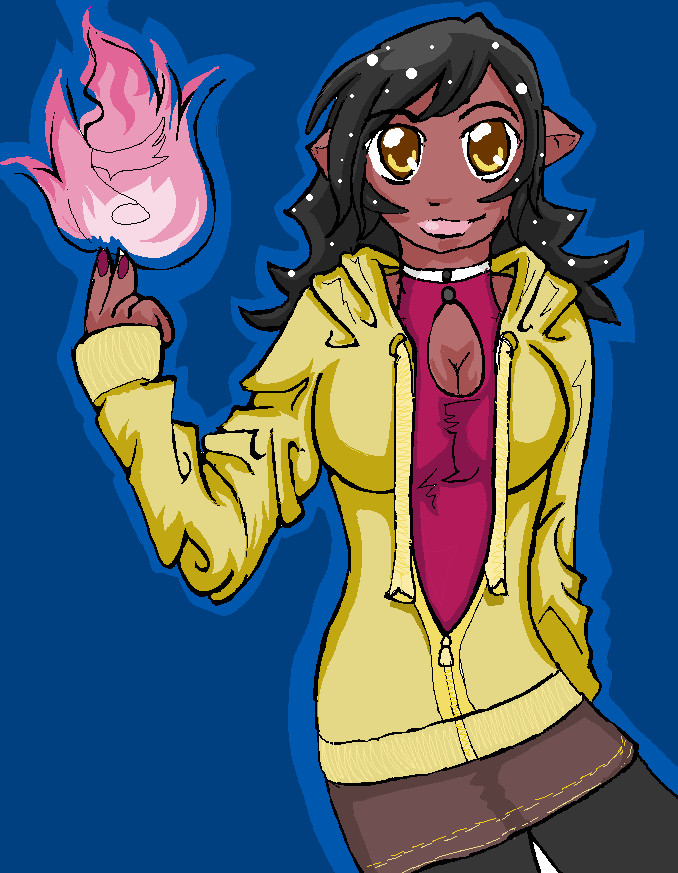 Description
For something that's been in my head for the past month. One of those sappy RomeoXJuliet shoot, where the guy is perfect, and the girl's shorter then him, and a little round around the edges. But aside from her looks, she's good at singing, swimming, tennis, dancing, great personality, and loves to laugh. Woundering if i should wirte this... and if i do... should it have magic... :P ciao for now.

Stats: (because i can't stop)
name: Melanie LaGrimas ORRRRR Jasmine Penaciano
age:16-17
height: 5'3", 5'4" ...fecking short...
weighter: 154 lbs.
race: Filipino-African American
hobbies: swimming, dancing, tennis, singing, drawing, lots of shoot. she dabbles.

if i make it magical, it'd be like, she's gonna have a spirit guide. And it's form reflects on how she feels. It will be named songthing cutesy/exotic. Probably an animal form, that changes continueously because M.J. is so fickle and free spirited.

Power basis: Song/Voice
colors: Slate blue/rose pink
guide degree:

The ranks will be like, whatever they're partners are related/interested in the most.

EX: Mel's is Note, Flare Rose. Note=Music.
Her brother's Eric is

Note(sound), Flare(fire), Spark(Electricty), Dew(Water), and Breeze(wind), Etc...

More on this whenever i feel like it. :P LOVE THE OUTFIT. LOVE IT. All done in MS paint.
General Info
Comments
3
Media
MS Paint
Time Taken
Reference