Scourge: Wait a sec...
Scourge: Wait a sec...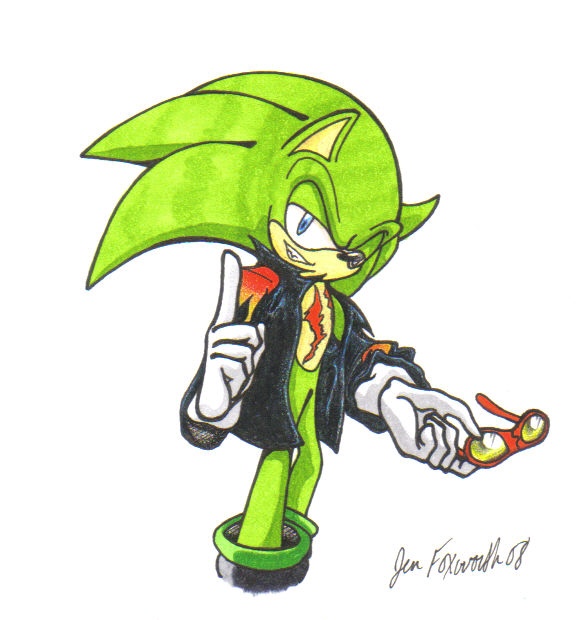 Description
This thing took me... so long... I was breaking in my new set of multiliners and gettin' back in the groove with them. I sat there for a while thinkin'... Jeez... What should I draw? Then it hit me... I have not yet drawn the awesomeness of the great Scourge... So here he is. The hands.... TOOK FOREVER.... TO FIGURE OUT.... I didn't have a ref for his feet so I didn't put them on there, cuz I didn't want to get them wrong... I'm bad yes... Used Copic multiliners, Copic markers, color pencils of hatred cheapness... The scanner actually made it look really bad. The color blends a lot better then it really looks. There are a number of things he could be saying but the basis of it is...

Scourge: Wait, wait... Just a sec... I gotta strip for this one!

>:3 He's a real scourge now ain't he? So smexy for a hedgie. Take him over sonic anyday. This is actually the first time I realized how much he really does look like Omar. Deep down, I think he's a real softie the scourge. He just wants to be loved and raped... heheheh.... remember, to a hedgie (or hedge-fox for that matter heeheh) Scourge...... is....... Sex...... WAHAHAHAHA!
General Info
Comments
4
Media
Other drawing
Time Taken
?
Reference
a lil tiny pic from the comic