Waterbender Sokka
Waterbender Sokka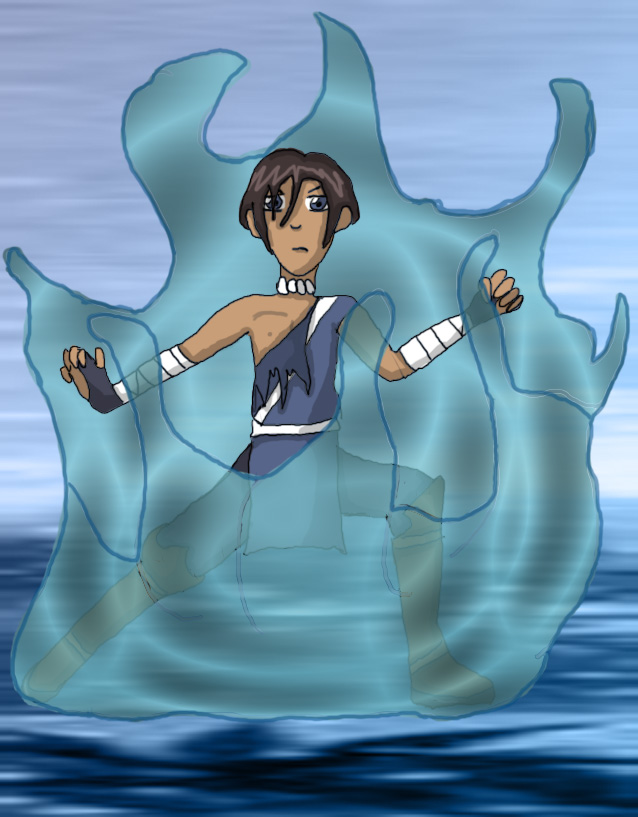 Description
"I believe in chakra," Kat said as she stood behind Sokka holding his arms in a unique position, "That simply means, I believe that if you belong to the Water Tribe, you can Waterbend." Sokka slightly looked back at Kat as she started to guide him through a move. He took a deep breath and closed his eyes. As he began to concentrate, water flowed from the nearby lake and followed his hands. He just Waterbended without even knowing it.</i>

Yes, that above is from my story. Kat, of all people, trains Sokka to Waterbend. he never believed he could do it, but she made him believe. The picture its self is from later on in the story when everyone is fighting Azula and the Dialee (sp?). As you can tell, Sokka has given up on fighting back. He's just protecting himself now.

Sokka (c) Mike and Bryan
Kat, Story and Artwork (c) Me!
General Info
Comments
1
Media
Other digital art
Time Taken
About 30 mins.
Reference
None