My Brother Always Came First...
My Brother Always Came First...
My Brother Always Came First...
by
JoyKaiba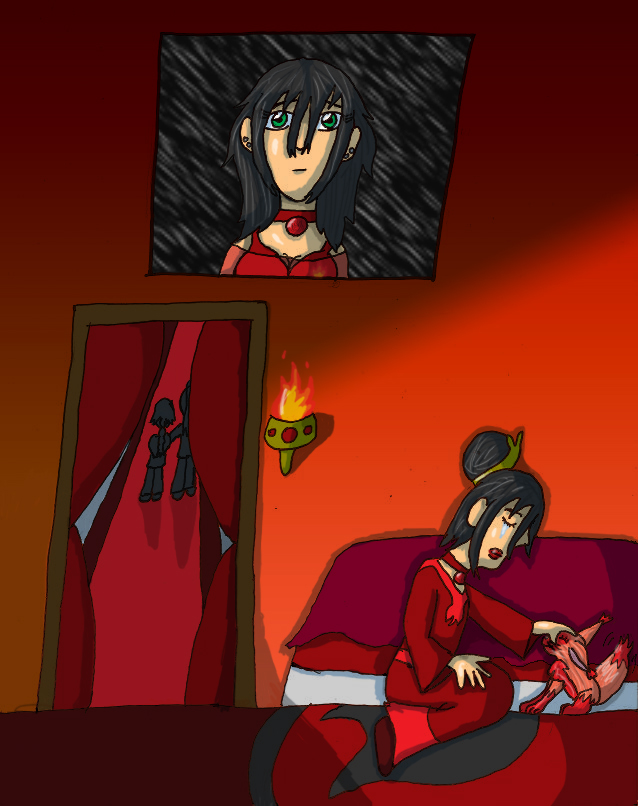 Description
"My older brother always came before me," Kat stated as sadness seemed to take over her face, "I could have been in pain and crying, but if Jikin hand ANYTHING to show our dad, I would be left to cry. The only people who ever cared about me were Uncle and Zuko." Tears started to fall from Kat's eyes as she finished her statement. She quickly covered her tear filled eyes with her hands. A slightly upset look crossed Zuko's face. He quickly grabbed Kat and hugged her. She buried her head in his shoulder just as quick.

I borrowed this idea from *limey404's pictures of Mai and Ty Lee over on DA. I figured since Kat had a sad story just like the rest of them, I would do a picture similar to those. The only difference is, I used older Kat on top instead of the younger one. You've got to feel sorry for her. Her brother was always one step of ahead of her and always put before her. Hey, he didn't even get whipped with a Fire Whip during training.


Picture Idea (c) limey404
Kat (c) Me!
Avatar (c) Mike and Bryan
General Info
Comments
0
Media
Other digital art
Time Taken
About 35 mins.
Reference
None