rEAPERs
rEAPERs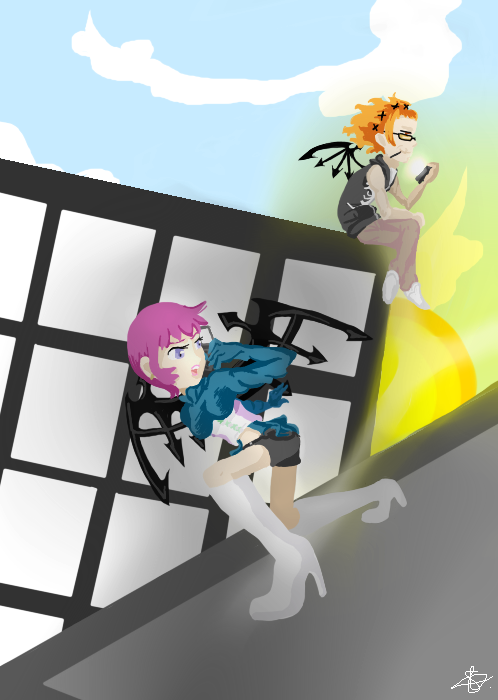 Description
I have a cool wip/sketch of these two. /kissing/ I'll finish it sometime.
I can't draw on SAI when it's on my main computer - need new laptop charger soon! Dx And non-trial on main computer :C

Because there's not enough YashiroxKariya despite their... pairy-ness. Maybe it's 'cause Kariya looks so gay?
Wow fanart involding the real characters, I must really love TWEWY/IAWW

"Kariya! Answer your @!#&!?*!! phone we've got a job to do!"
"Oh Zing I can't be bothered to flip the open the phone."
General Info
Comments
0
Media
Other digital art
Time Taken
Reference