Sasuke and Constatine
Sasuke and Constatine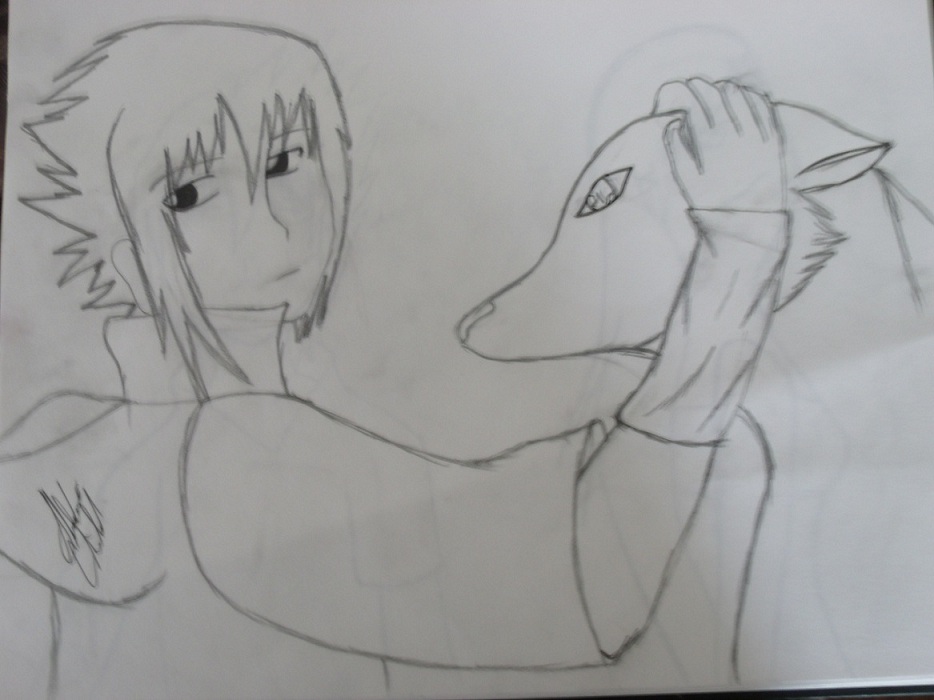 Description
Constatine (C) SweetInsanitySarah
Just, go check out her art. She's AWESOME!!! (Please no be mads at meh, Sarah?)

ANYWAY!!!! I'm still not too awesome at drawing animals, so this is the best it came out. (Could've done better, but, ya know. I has little patience with animals.) So, this is based around a little thing called 'Whoever Brings the Night'. It's a fun little role play that keeps me on my toes. Constatine, better referred to as ConCon, is a wolf that Sarahfina had gotten for Sasuke from Kiba on his birthday. Can anyway tell me what day it is? (I know, I just wanna see if you know.) I couldn't resist. I haven't posted art in so long, I just wanted to do something for it. Expect more Role Play based fanart from me. (I have plenty of other role plays. Like, this one, with my fiance. She has this awesomely possessive character named Logan...)

Constructive Criticism Welcome.

Flames are just rude.