Peach and Daisy: Mahou no Hime
Peach and Daisy: Mahou no Hime
Peach and Daisy: Mahou no Hime
by
Kafaru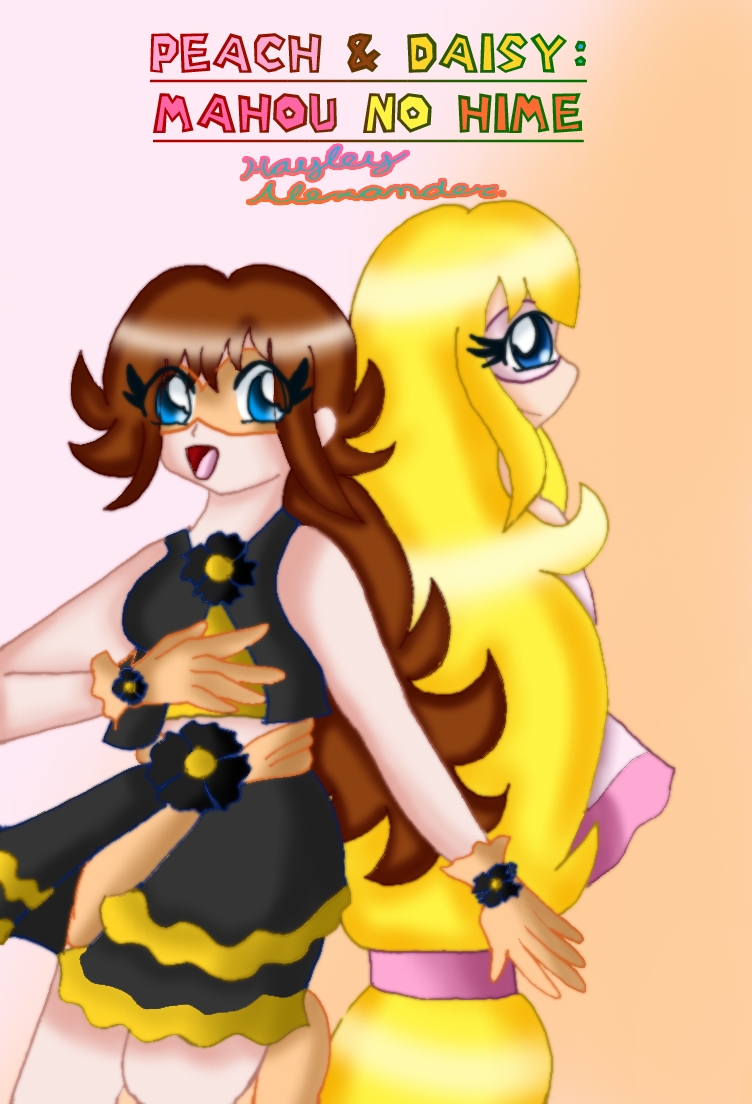 Description
This is the Cover for a Mario Bros. Fan comic I'm kinda working on. It's Mainly about Daisy and Peach finding a weird creature that gives them powers. Daisy has control over plants and Peach has the power over Light (Meaning she can do a beam attatks and healing powers)
This based off two things, Mario and Luigi: SuperStar Saga and Mr. L (Daisy's outfit mainly XD) And I don't even own those two games which I really want (Youtube and Mario Wiki= Epic) I hope to have Mr. L appear later on. Also If anyone can please help me with a Name for Peach, Diasy has Black Flower as her's.
I have two pages Inked and need to ink the third page. Also PLEASE don't be asking when it's comicng out, that only makes me not want to do it. And for those who are watching me, Don't fave without saying something (Even though I have no room to talk, But at lease I'm starting to comment on what I fave)
For those looking for some Mario fonts, here:
http://www.dafont.com/mario-luigi-2.font
http://www.urbanfonts.com/fonts/Super_Mario_Bros..htm
EDIT:
I noticed Daisy's hand looked terible, so I fixed it and I've started coloring them, but due to MY idiocy, I colored pg. 4 first
If you Fave it, Comment it, why? Because I worked pretty hard on this and would like Some Feed back please
(In Caps for all to see)
DO NOT USE WITHOUT PERMISSION AND/OR CREDITING ME!!!
Chapter 1 Cover: Sometime
Pg. 1:
General Info
Comments
1
Media
Digital drawing or painting
Time Taken
Reference