Jean Grey(Marvel) and Wonder Woman(DC)
Jean Grey(Marvel) and Wonder Woman(DC)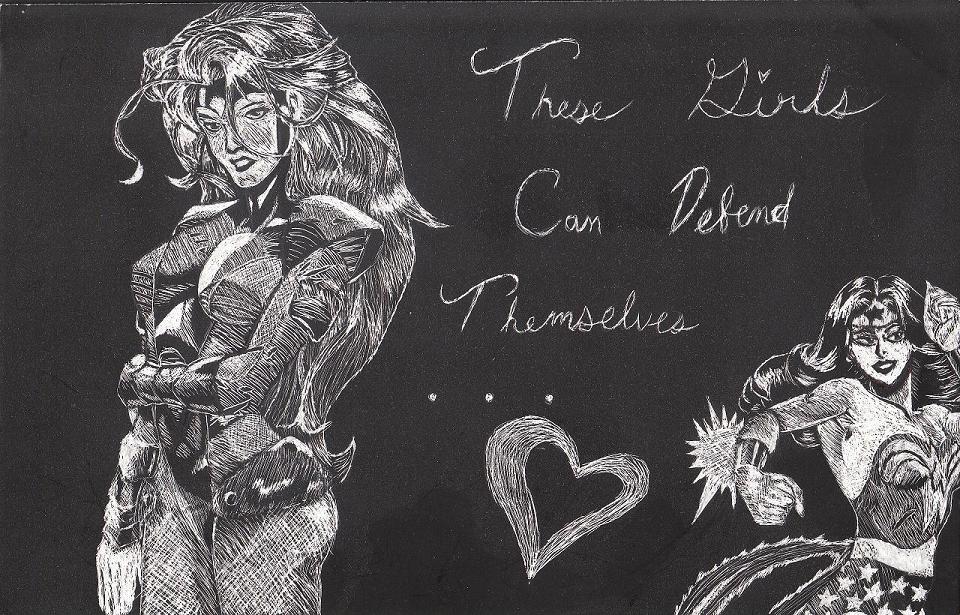 Description
This is a etching done on a special type of black, ink-covered paper I can''t seem to recall the name of at this moment. It was done with a razor to sratch off the ink.

I like it.
I know this is in the in the Marvel section even though it has a DC character in it... It's just they don't have a category for cross-overs.

WONDER WOMAN AND JEAN GREAY ROCK!!!!!!!