Stop Talking
Stop Talking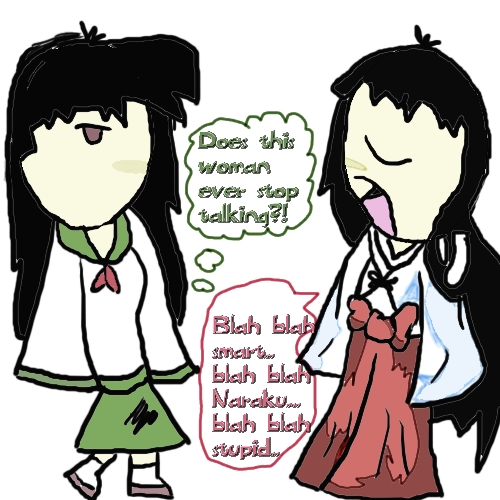 Description
This is just a pic I did in Photoshop 7. Also, I REALLY don't know whats up with the letters. Also I used Painter 8 for the colors since PS 7 lightens the colors alot. Anyway, incase you dont know, heres what they're saying:<br />
Kikyo: Blah blah smart...blah blah Naraku...blah blah stupid...<br />
Kagome: Does this woman ever stop talking?!<br />
<br />
Ya, she just appears out of nowhere in some episodes.