Collage: Legacy of Kain
Collage: Legacy of Kain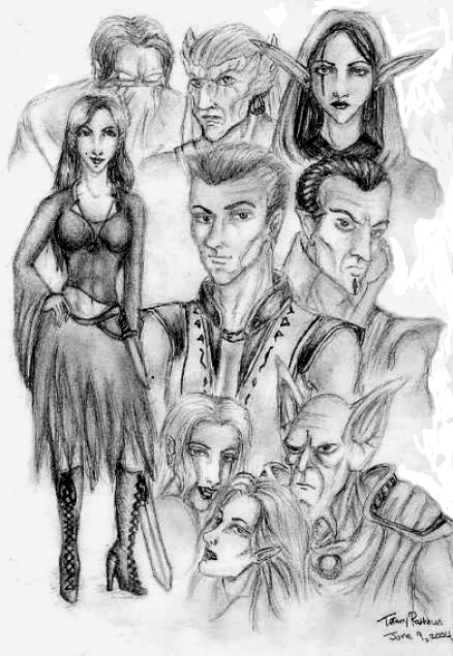 Description
Took me about two days to finish this drawing, and I'm particularly proud of it. I just wish it would have scanned a bit better.<br />
Anyways, this is a collage I wanted to draw for my story. There are only three chracters in there that don't belong to the video game series.<br />
Ingrid - the woman standing<br />
Elf Maiden of Death - the elf in the hood on the top right corner(she is actually my cousin's character).<br />
Khalid - The man on the middle row to the far right(with the black hair and soul-patch).<br />
Some characters you might not recognize are the two female vampires at the bottom next to Vorador. They are Vorador's Brides. They only mention them in Blood Omen, but I thought I would include them, because they play KIND OF an important role in my story.
General Info
Comments
4
Media
Unspecified
Time Taken
Reference