Blood Partners
Blood Partners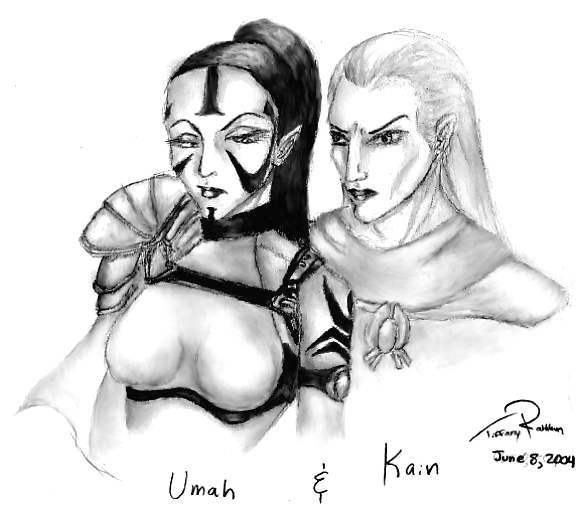 Description
I spent ALL day on this drawing. First I sketched it with my Prang sketch pencil, 6B lead, scanned it and uploaded it into Corel Painter 8, then speant hours HOURS blending it. I used the "smudge" tool for the hair and skin and the "smear" for the clothes and other things. The smudge is much less...blendy...I guess you could say. Lol. I just got Corel Painter, that's been helping alot. The blend tool makes my picture look alot less "grainy." Plus, when I upload it on this site it's no longer blurry. <br />
Well, this is Umah and Kain. The best Umah I've ever drawn! And the best Blood Omen 2 Kain too! Actually, the best Kain I've ever drawn...at least in my humble opinion.<br />
Forgive the title, I wanted something more interesting than "Umah and Kain," I thought for a bit and that's what I came up with. Lol. Meh...
General Info
Comments
4
Media
Unspecified
Time Taken
Reference