Book of Mudora: Link 'Agatu'
Book of Mudora: Link 'Agatu'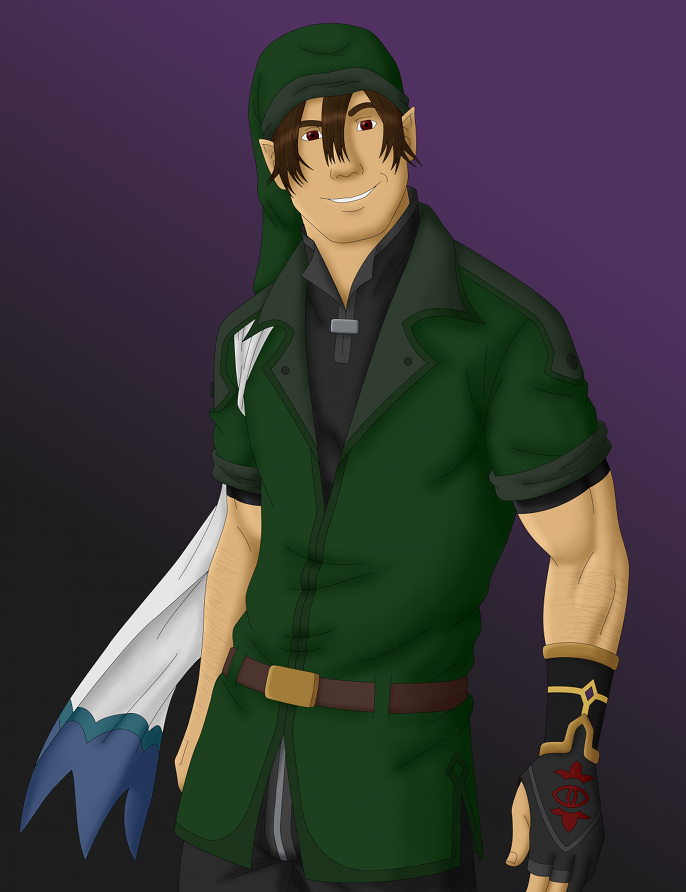 Description
A slight redesign of Agatu (
http://sauhla.deviantart.com/gallery/#/dpgfc7
), he is the dark antithesis to the Hylian Link.
Link 'Agatu' Richter
Race: 1/2 Precursor
Age: 13 - 19
Height: 5'11"
Family: Unknown Parents, 'The Master' (Adoptive Father)
Link, or as he prefers to be known: Agatu, is one of the main characters of the Book of Mudora series. He serves as the main protagonist of 'Ties That Bind' and co-protagonist of 'The World Tree' alongside his counterpart. Unlike his Hylian counterpart, Agatu is more laidback and prefers to avoid fighting if he can. In terms of fighting capabilities, while Agatu is far stronger than Link, because of his Precursor blood, he lacks sword skills and agility.
Born to unknown parents under the name Link Richter, Agatu's parents died when he was still an infant. He was taken by the Order of Vega leader to Aesird, where he was raised. As he grew older, he learned of the legends of Hyrule and how they spoke of a young man named Link who would eventually become savior of Hyrule. However, he also learned of Hyrule's dark history and vowed he would never be their savior, eventually adopting his current name.
To his disgust, the mark of the Triforce appeared on the back of his hand and he made attempts to hide it. But, he is swayed by The Master to defend the world from the Angeli. Taking up his sword, Agatu and his partner, Alfie commence a search for the mysterious faction. As if by fate, the two Links are drawn together and face each other in battle, until they are interrupted by the appearance of a new entity: Majora.
General Info
Comments
0
Media
Digital drawing or painting
Time Taken
Reference