Book of Mudora: Maeroll
Book of Mudora: Maeroll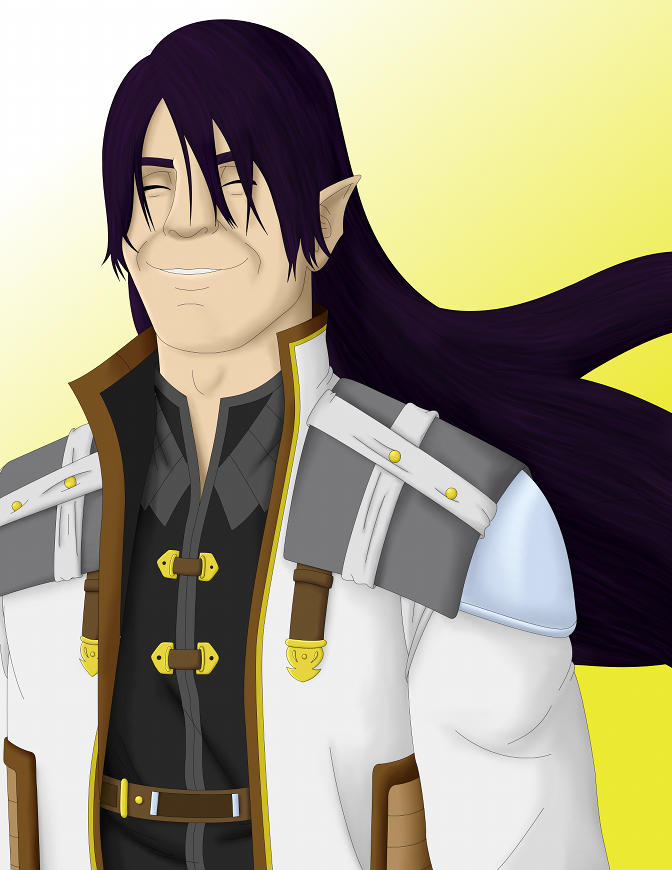 Description
After putting it off for so long, I've finally finished a picture of Maeroll. Out of all my characters, he's probably gone through the most changes. Originally, he started off as a blonde man with a close resemblance to Link, then after numerous redesigns, he became a white-haired pretty boy. But, I detest the 'white-haired bishie' type of character so that design didn't last very long. Now, I've finally settled on a design I like.

Maeroll
Race: Neithim
Age: Unknown
Height: 6'1"
Family: Unknown

Maeroll is one of the main characters of the Book of Mudora series, assuming the role as the main antagonist of 'Ties That Bind' and later as one of the primary antagonists of the final story, 'The World Tree'. He is commander of the Angeli, the main antagonistic group in the story and one of the last remaining members of the Neithim race.

To his followers, he is incredibly intimidating and many find him to be downright terrifying. All this due to the seemingly permanent smile on his face and because, as far as most know, he never opens his eyes. Though why he chooses to remain this way isn't revealed until near the series end.

Maeroll is a loyal follower to the Fierce Deity. The same could not be said of the Fierce Deity's own master, Magido Adonai, whom he detested with every fiber of his being, and even wished death upon him. But, as he notices change in the Fierce Deity's personality and motives, Maeroll vows that if ever he strays too far from his original goals just to appease Magido, he will not resist in killing either of them.

Despite his antagonistic leanings, he develops a close relationship with Agatu while disguised as a man named Lucius, seeing himself as an older brother to the young hero. He even goes so far as to lend a helping hand to him and his friends in their battles, knowing well he could incur his master's wrath.