Book of Mudora: Mudora
Book of Mudora: Mudora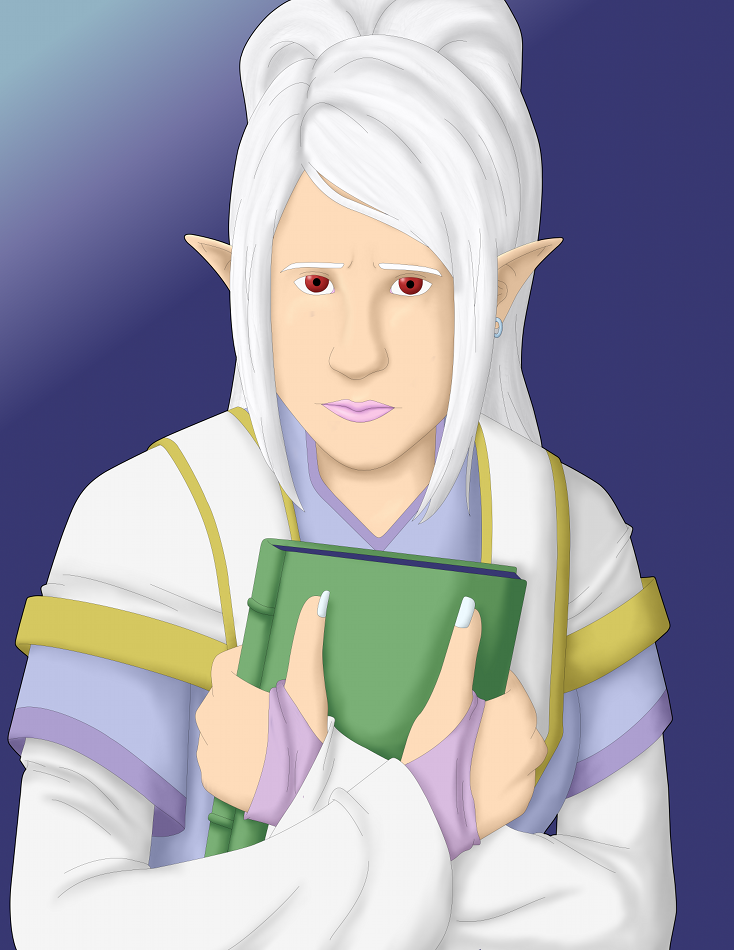 Description
Mudora
Race: Sheikah
Age: 22
Height: 5'5"
Family: Unknown

The eponymous character of the Book of Mudora, Mudora is an important character to the whole series. Born and raised in the skycity of Aesird, she fled the skies later in life and became a part of the Sheikah found on the surface world. She is a mysterious figure as the gods themselves claim she possess a power beyond even their comprehension. Oddly, as Agatu points out, Mudora bears a strong physical resemblance to Link.

History
- - - - -
At an early age, Mudora began to notice that whenever she met others, she would experience odd dreams that would allow her to foresee their future. When word of her gift got out, many labelled her a prophet and regularly sought her council. But, the oddest of all her dreams was of several similar figures whom she was certain she never met. They all bore similar features, namely being a young boy garbed in green wielding and sword that warded off evil. Dreams of the mysterious boy became so frequent that she began to detail these dreams in a book for safe keeping.

However, one day, she looked into the future of a healthy young woman whom she learned had mere weeks to live. She warned her and her family, and, sure enough, she came down with a strange illness a little more than a week later and died days later. Since that day, all her visions became filled with accounts of how those around her would meet their deaths.

It all culminated into the day she was stricken with nightmares of a horrific catastrophe striking the world and destroying all life. As each vision became more vivid, these details went into her book for safe keeping. But, the visions came to her with alarming frequency, unable to go more than a few minutes without seeing another. The pressure became too much and she snapped, contemplating taking her own life to end her suffering.

But, she was saved from herself by Samil, the son of the woman she foresaw dying of a mysterious malady. Oddly, when she was around him, the visions stopped and her mind became clear. It was he who brought up the idea that perhaps an outside force was bringing these visions upon her, namely a mysterious entity he heard was being held not far from the city.

When Samil stumbled upon the truth their king was hiding from them and stole a powerful artifact, Mudora fled the sky with him. On the lands below, they were found by a tribe of Sheikah who hid them from their pursuers. But, several nights later, Mudora secretly followed Samil as he left the safety of the tribe. She saw he was going to activate the object he stole, but unaware of what horrific powers he would unleash. Mudora stepped in to stop him, but soon learned that she too had been followed by Aesird soldiers.

But, activation was already complete as the dark artifact unleashed a power so terrible that it tore a hole into the abyss that existed outside their realm. Mudora lost Samil to the darkness, but what she found as she slipped into the eternal void was much worse.