Book of Mudora: Samil
Book of Mudora: Samil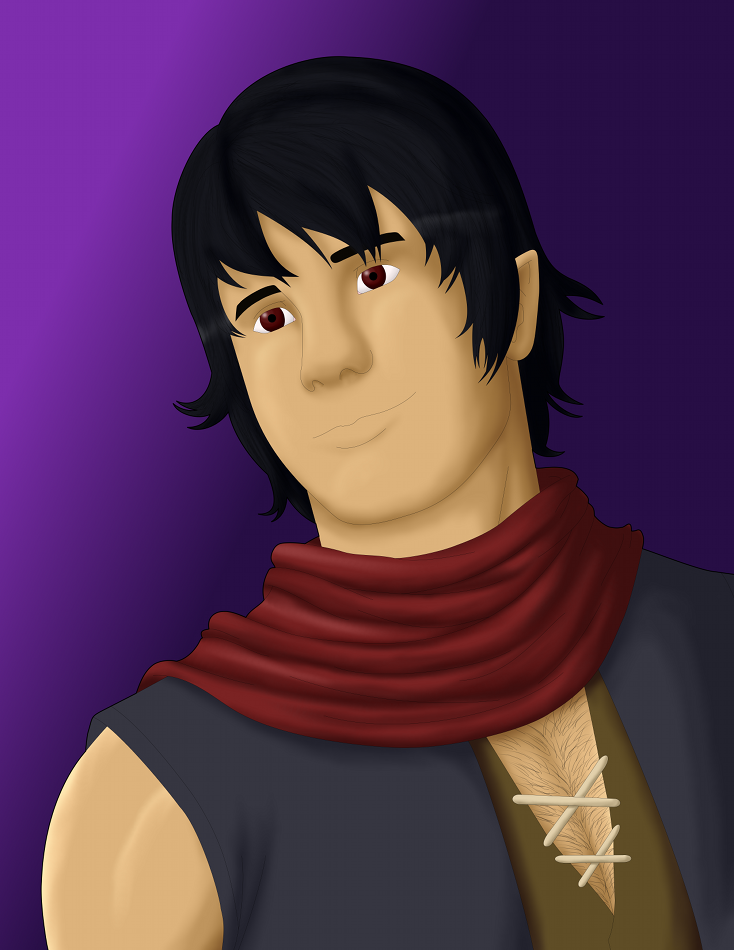 Description
Samil
Race: Sheikah
Age: 19
Height: 6'3"
Family: Unknown

Samil is a major character in the Book of Mudora who shares an important destiny with Mudora. Living most of his life in the skycity of Aesird, he was in training to become a soldier before he and Mudora fled their home. In a case similar to Mudora's, Samil bears a strong physical resemblance to Agatu, going so far as to be easily mistaken for each other were it not for their hair and height differences.

History
- - - - -
Samil lived an uneventful life until he was 9 years old when Mudora came into his life. But, their meeting was marred by Mudora's revelation concerning his mother's untimely death. When the dreaded day came, Samil was stricken with grief, but, with it came an even stronger rage, directed at Mudora for ruining his young life.

Not a day went by as he grew up that he didn't make his hatred for Mudora, and her death predictions, vocal. But, as the years went on, he noticed that Mudora became progressively withdrawn and he was surprised to feel a small bit of concern for her. One night while on patrol through the streets, he noticed a distraught Mudora wandering the barren streets and followed her. To his horror, she came to edge of the island and looked ready to plummet to the mountains below.

Rushing in just in time to prevent her from throwing herself off their sky island, Samil learned what drove her to nearly take her life. He couldn't help but feel guilty for the spiteful way he acted towards her. But, all she seemed to want from him was a promise that he would be there for her when she needed help. From that day forth, Samil spent more time each day with Mudora, getting to know each other. As the months passed, Samil came to realize that he was starting to fall in love with Mudora.

But, one day, Samil stumbled upon the king meeting with an outsider named Maeroll. Learning several terrible truths about their city and its people, Samil stole an artifact he heard the two speaking about and fled. Intent on getting the truth out, he and Mudora descended to the surface world. Finding refuge amongst the earthbound people, Samil came to the conclusion of using the artifact he swiped to destroy a more dreaded power the king was hiding. In the cover of night, Samil went to where this dreaded power slept but he never counted on Mudora following him. The powers he had awakened went out of control and he and the artifact were drawn into a bleak abyss and swallowed whole.