Book of Mudora: Alphonse
Book of Mudora: Alphonse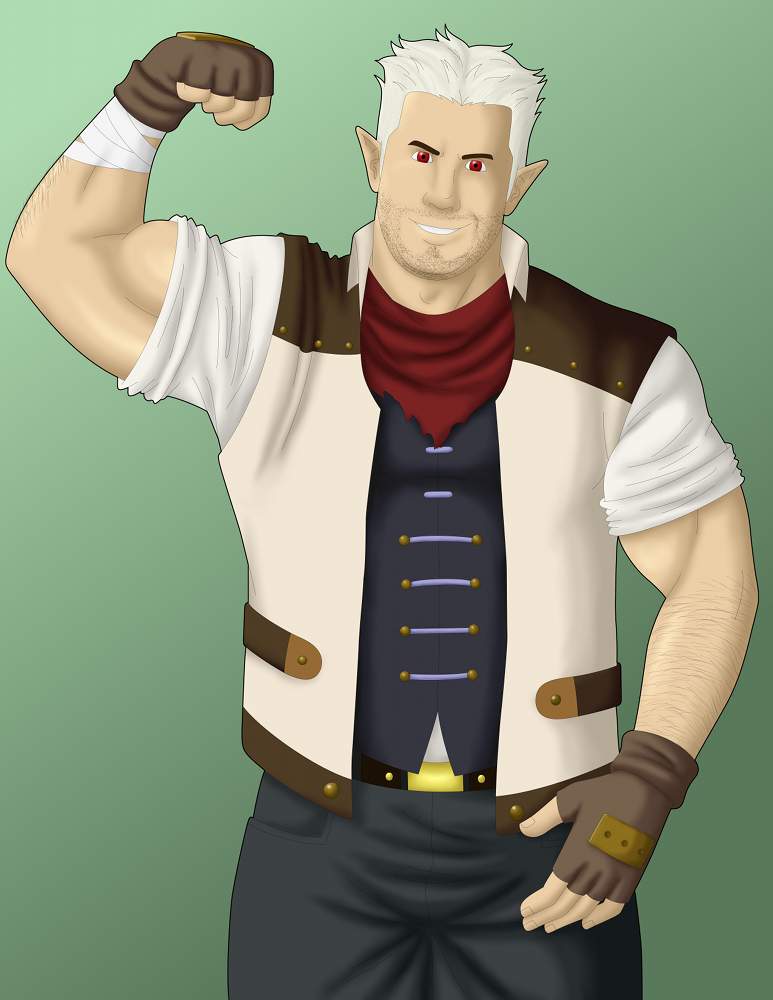 Description
Alphonse
Nickname: Alfie
Race: Sheikah
Age: 15 - 21
Height: 6'3"
Family: Claudus (Adoptive Father)

Alphonse, or Alfie as he is more commonly known amongst his friends, is a main characters in the Book of Mudora series and one of the three main protagonists of Ties That Bind. He enjoyed a normal life until he was caught up in the rekindling war between Majora and the Fierce Deity.

History
- - - - -

When he was only two years old, Alphonse was left at a small orphanage by his ailing mother who was too sick and poor to care for him any longer. His life would take its first steps towards a drastic change when, at the age of 7, he stepped in and stopped some bullies from picking on a younger boy. The boy introduced himself as Link and they became fast friends. Two years later, a mysterious man in black appeared in the orphanage and sought to take Link. The young boy refused to go if it meant leaving behind Alfie. In an act of generosity, the man, Claudus, adopted Alfie.

It was a dream come true for Alfie to finally have a home and a family, but he knew something was amiss about his father. He always heard him conversing with a female entity that he too could occasionally hear, but could never actually see. Even his friend Link seemed to be aware of her and after a conversation about her with Claudus, Link became infuriated and stopped going by his birthname, instead going by his middle name, Agatu. Alfie had no idea what was going on in his new life and decided not to pursue these oddities any further.

It was when he was 15 that Alfie overheard a mysterious entity speaking to Agatu and he learned of a growing threat to the world's safety. Agatu refused at first, but Alfie stepped in and persuaded him to do what was best to help others. Agatu finally agreed after much pleading, and Alfie promised to go along with him, if only for moral support.