Book of Mudora: Sheik
Book of Mudora: Sheik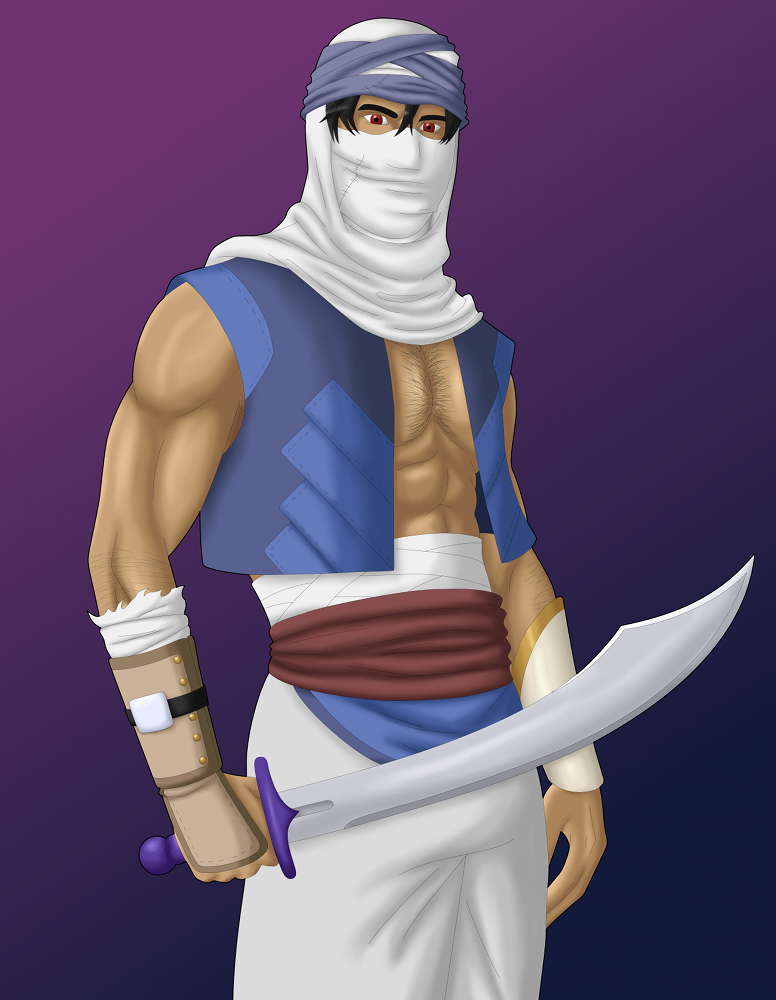 Description
My rendition of Sheik as he appears in Book of Mudora. Unlike the Sheik of OoT, this Sheik hails from Termina where the Sheikah are desert warriors, unlike the ninja-like Sheikah of Hyrule.

Sheik
Race: Sheikah
Age: 25
Height: 6'1"

A man of many mysteries, Sheik is a major character in the Book of Mudora series, playing an important role in The World Tree. He wandered Termina alone before joining an ally of Agatu's: Wahn.

History
- - - - -

Very little is known about Sheik's background as he prefers to keep personal details to himself. All that's known is that he was tailing a mysterious figure through the Ikana Desert when he chanced upon a friend to Link and his allies, Wahn. Together, they traversed the harsh desert and eventually followed Sheik's target into the ruins of an old temple. Deep inside the ruins of the long dead civilization, Sheik confronted the figure and the two were quickly locked in combat. Despite his best efforts, his target managed to flee, but not without doing some damage: leaving a scar up Sheik's cheek.

It wasn't until four years later, when the divide separating Hyrule and Termina suddenly vanished, that Sheik and Wahn came across Zelda and her allies as she searched for Link who had gone missing years earlier. Sheik agreed to aid in their search, but had ulterior motives for hanging around Zelda. He could sense that his enemy would be drawn to the princess and when he was out in the open, he would have his opportunity to slay his foe.
General Info
Comments
0
Media
Digital drawing or painting
Time Taken
Reference