Book of Mudora: Zelda
Book of Mudora: Zelda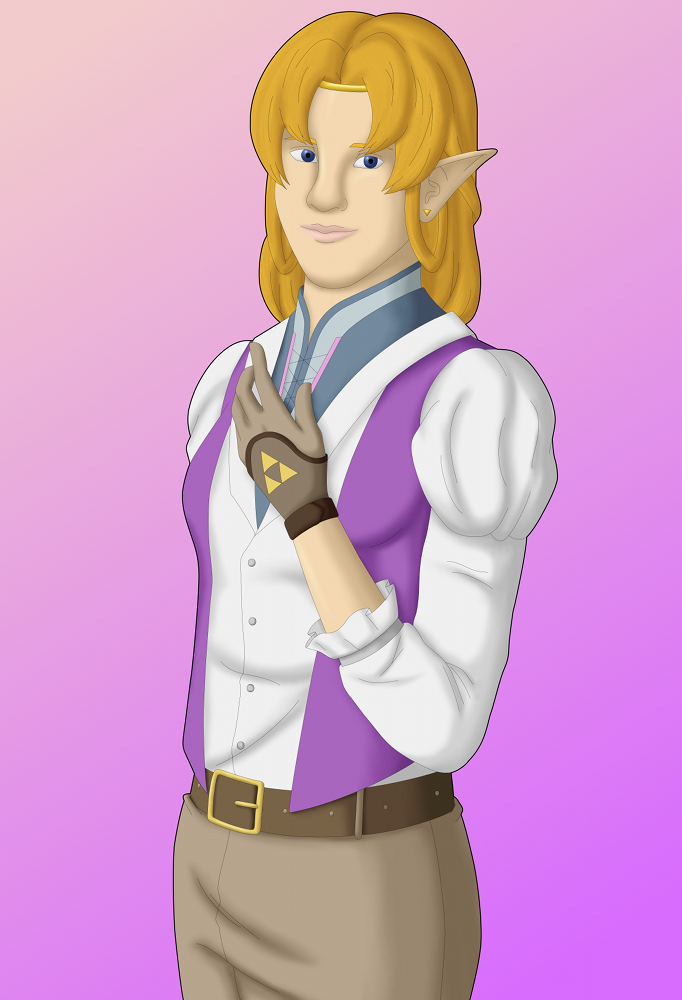 Description
This picture took me forever to finally color. Like my picture of Ganondorf, which will likely be the next picture I submit, I drew it almost a year ago and pretty much forgot about it until I looked through my folder and realized it was still unfinished.

Zelda Hyrule
Race: Hylian
Age: 16 - 23
Height: 5'8"
Family: Reiner (Father) Halina (Mother)

The princess of the kingdom of Hyrule, Zelda is one of the main characters of the Book of Mudora series. After a terrible attack on her kingdom that left the kingdom on the brink of ruin, her attempt to seek aid from an outside country to rebuild Hyrule eventually sets her on a path to not only save Hyrule, but the entire world.

History
- - - - -

From an early age, Zelda has been forced to deal with the hardship of ruling the kingdom. When she was four years old, her father had suddenly vanished from the kingdom, but what made his disappearance strange was that he went missing after talking with strange figures garbed in hooded robes. With her father missing, her mother did her best to run Hyrule, but shortly after her eighth birthday, Halina suddenly took ill and passed away not long after. With her parents gone, Zelda tried to run the kingdom, but she felt lucky to have the aid of the kingdom's chancellor.

As Zelda grew older, she took over more responsibilities of leadership as the chancellor felt she was ready. In time, she proved herself a wise and respected ruler. But, despite her duties, Zelda loved to leave the castle and walk amongst the commoners and get to know them on a more personal level. This gave her people the chance to see another side of her, a more tomboyish persona unlike the prim and proper princess they usually saw.

But, her peaceful rule came to an end when a beast unlike any Hyrule had seen descended from the heavens and began laying waste to the country. In a mere matter of minutes, the once glorious kingdom was in ruins and Zelda was left uncertain if anything could be done. Immediately, she sought aid from a neighboring kingdom to the west, Yever. Their king immediately responds, agreeing to send a workforce in to help rebuild the ailing kingdom.

But the workforce that arrives is not one she was expecting, instead getting a group of odd looking individuals who bore advanced tools she had never seen or heard of. But, what disturbs her more is their claims they come from another kingdom altogether called Aesird. She tries to contact Yever's king to find out what's going on, but gets no response.

She eventually decides to make a trip to Yever to meet with their king in person. But, the night before her departure, she happens to overhear a conversation between two members of her council of advisors. From their mouths, she learns that her father was dealt with when he began looking into the many secrets Hyrule has been safeguarding, their blood-stained history. Now, it seems somebody wants her dealt with as well.
General Info
Comments
0
Media
Digital drawing or painting
Time Taken
Reference