Slipping Into Chaos
Slipping Into Chaos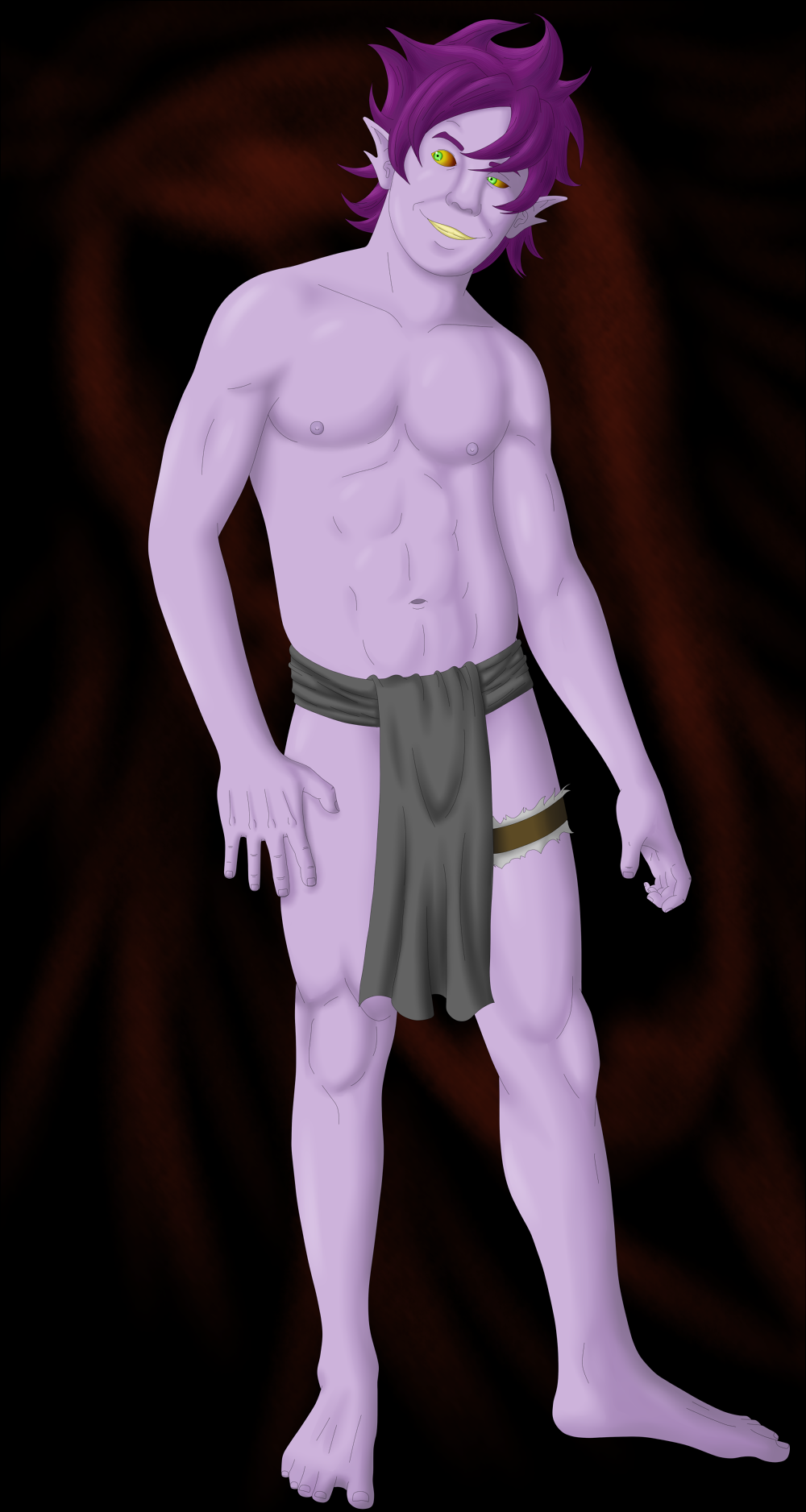 Description
(It's been a while since I uploaded anything here. Just another OC for my Zelda story.)

- - -

Thell Okilpath
Race: Neithim (Mutated)
Age: Unknown
Height: 5'2" (Kid Form) - 6' (Adult Form) (Suppressed State); 21' (Kid) - 24' (Adult) (God Form)
Family: Unknown

In ancient times, Thell Okilpath was a member of the great pantheon of gods that ruled over all creation. He was once a kind and gentle deity before a horrible turn of events changed him into a demon. While not physically seen, he is an antagonistic force Link and his comrades deal with repeatedly.

History
- - - - -

In ancient times, millenia before the creation of Hyrule, Thell reigned as a god of another realm. Regressing to the form of a young boy, Thell would be seen a trickster god. When in the form of a handsome young man, he was seen by his people as a god of fertility. Finally, when taking on the appearance of a middle-aged man, he was viewed as a god of agriculture.

As was their tradition, for an era of five thousand years, a member of the pantheon was chosen to be ruler of the godly realm. Thell's time as ruler was approaching when a group of the most powerful gods in existence came together as a group called the Covenant. They abolished the old tradition of a single ruler in favor of a group of rulers to keep everyone's power in check.

Thell was crushed that his chance to rule had been taken from him, but he eventually got over it with the new hope of joining the Covenant. That is, until Thell began to hear mysterious voices speak to him, warning him about the actions of the Covenant. He tried to ignore them but each time the voices spoke, a glimmer of seething hatred grew in his body.

One fateful day, Thell's rage finally boiled over and he attacked the Covenant. His assault was easily halted, but instead of killing one of the most ancient of their kind, they chose to let him go free. The Covenant sealed him into a younger form to weaken him and promptly exiled him from the city.

Thell went unseen for centuries with the occasional sighting once every few hundred years. To those that saw him, they were horrified to see he had become feral and looked almost demonic in appearance. Then came this feral boy's attacks on unsuspecting gods who wandered into the wilderness outside the Neithim's city. With Thell growing seemingly stronger and more dangerous, the Covenant set out to deal with him at once.