A Game Known As 'Fetch'.
A Game Known As 'Fetch'.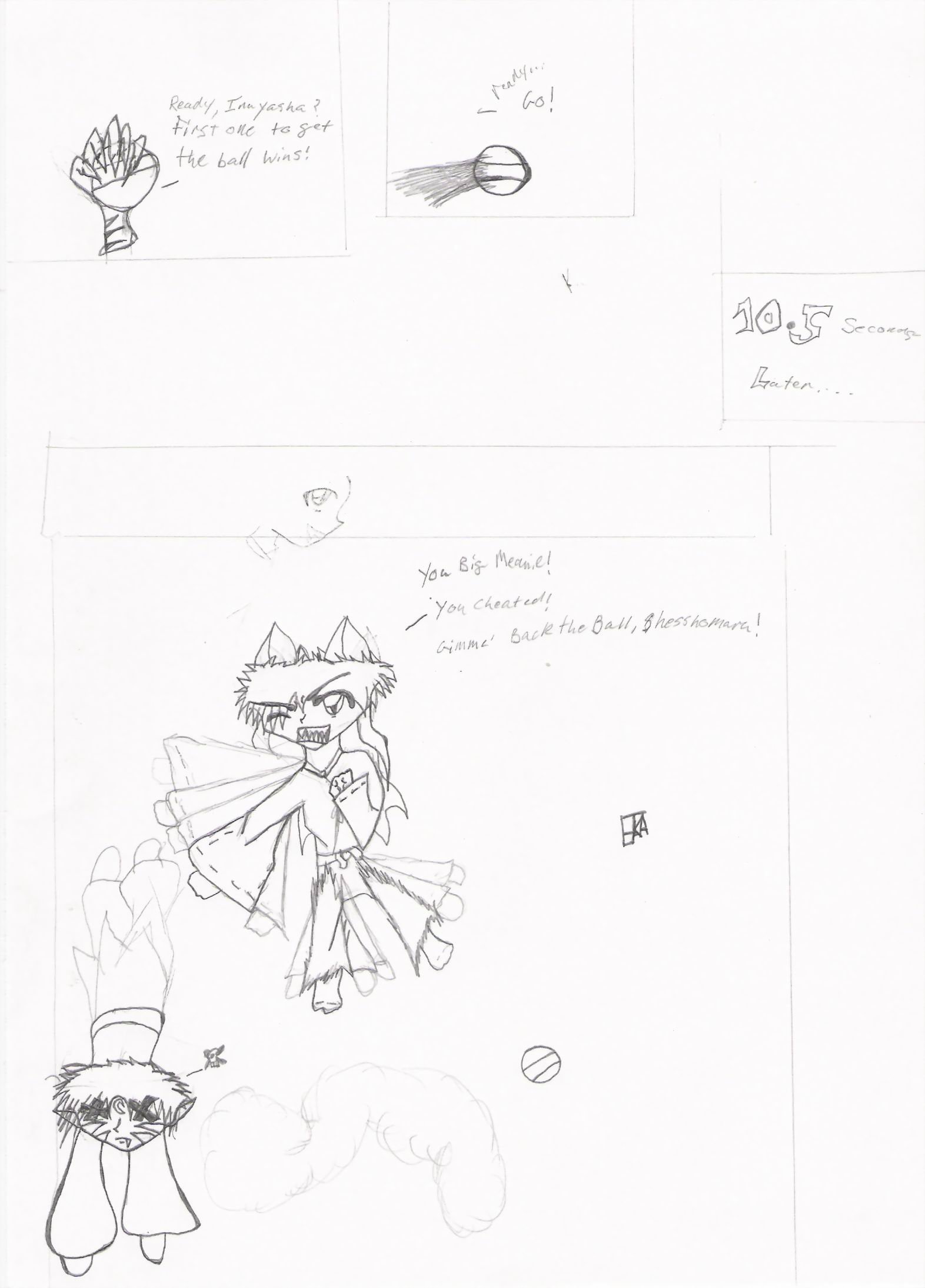 Description
Big and bulgy,I attempt a non inked,non colored,non edited text on the computer,sketch.Always thought about Fluff and Inu playing fetch..
Translation:
Sesshomaru: Ready,Inuyasha?First One to get the ball wins!
Ready...Go!
10.5 Seconds Later..
Inuyasha:You big meanie!You cheated,Gimme' back the ball,Sesshomaru!
Shesshomaru: ...
Inuyasha: Shesshomaru?
General Info
Comments
1
Media
Unspecified
Time Taken
Reference