Unexpected Romance
Unexpected Romance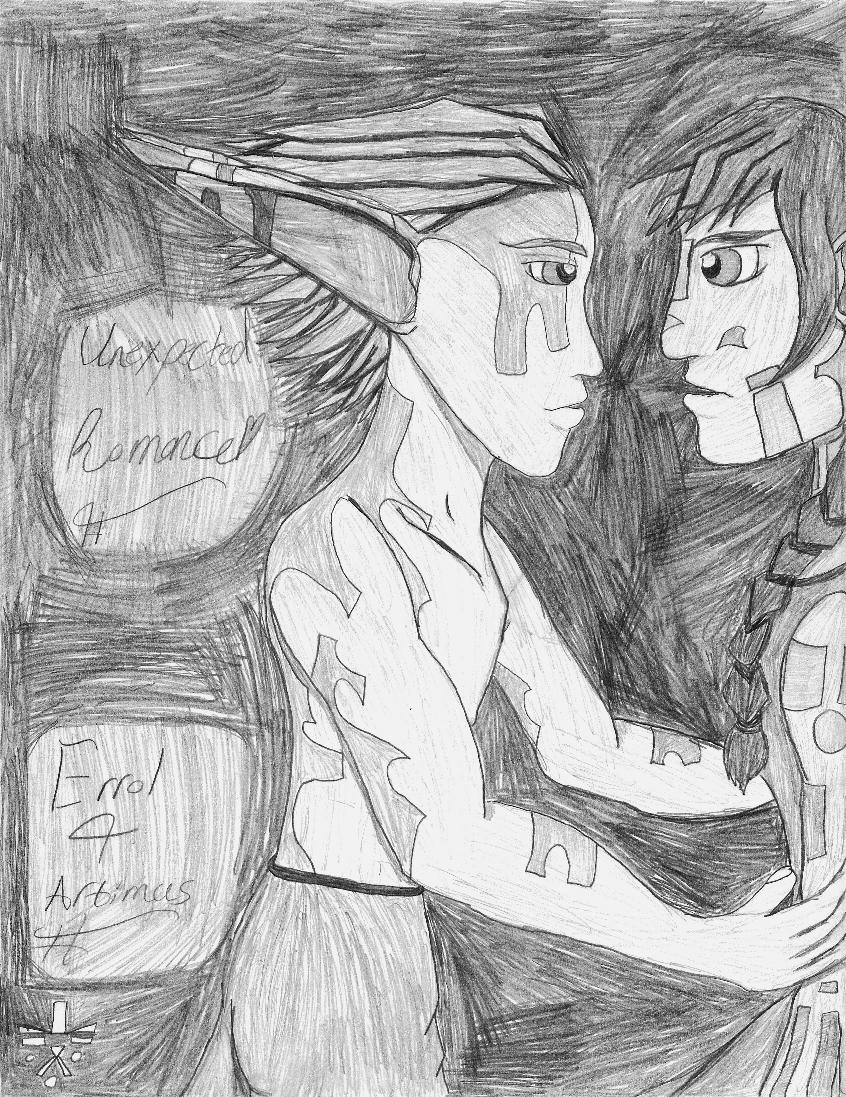 Description
This is my FIRST YAOI picture, ever. Now, explanation.
 
I realize I spelled Erol's name Errol. I'm used to the third game's spelling.
 
For those who are thinking 'Who the hell is Artimus???' I shall tell you he is an OC of mine, and a friend of mine asked me to draw a Yaoi picture for her using that character and a character from Jak II that I didn't draw often, thus this picture was born. I have no idea why I drew Erol, I just did. This is the first time I've ever drawn him without screwing up royally. As for Erol's pants and the fact that he's shirtless, I HAVE NO IDEA!!!!!!
 
Now then, I have a message from my friend Fury, because the OC Artimus was designed for her originally, there for she disagrees with this picture.
 
Fury: Artimus? What the hell? YOU HAD BETTER HAVE BEEN DRUNK WHEN THIS HAPPENED!!!!!