Appartment Life- 3
Appartment Life- 3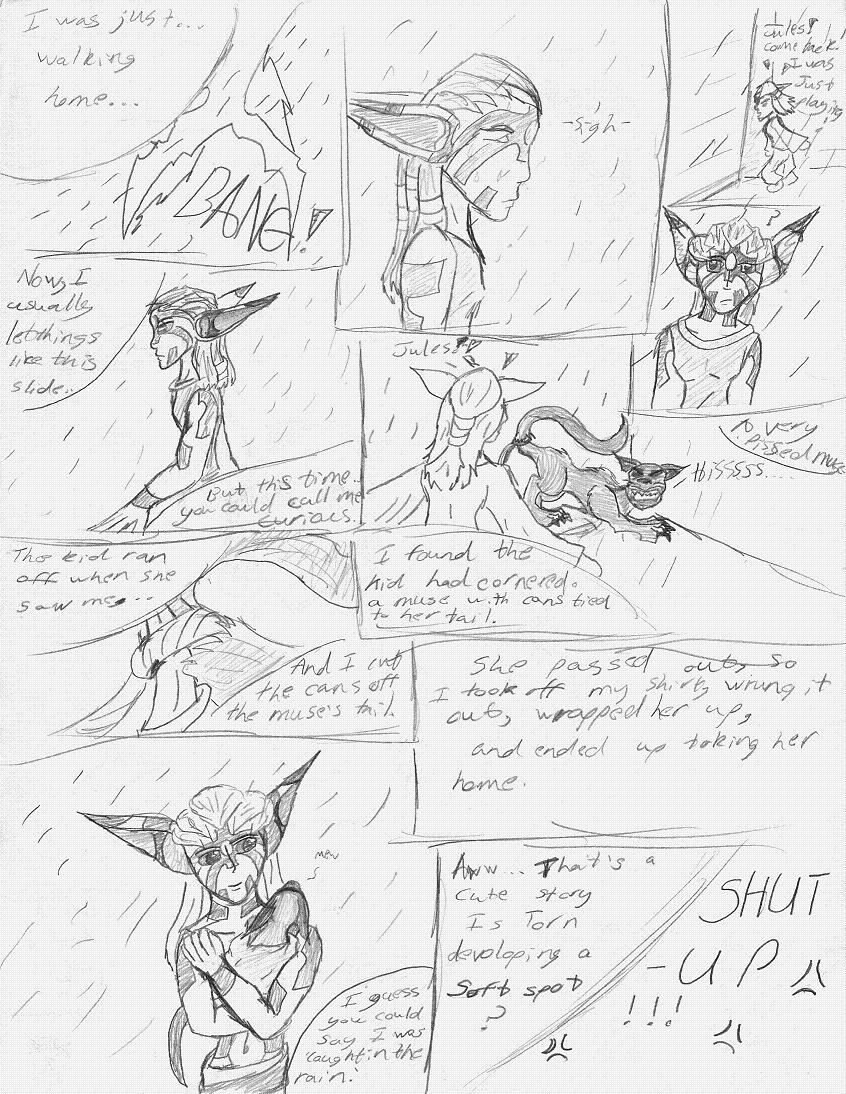 Description
Page three, and it's a Narerative. Go back to page one or two if you havn't read 'em. Diolog again because my writing sucks.

Torn as it fades into a flashback: I was just.... walking home...

-Lighting go boom!-

Torn: -Sighs-

Little girl: Jules! I was just playing!

Torn: ?

Torn narrerating: Now, I usually let things like this slide... But this time... you could call me curious. I found the kid had conered a muse with cans tied to her tail. A very pissed muse.

Kid: Jules!

Torn N: The kid ran off when she saw me.... and I cut the cans off the muse's tail. She passed out, so I took off my shirt, wrung it out, wrapped her up, and ended up taking her home. I guess you could say I was 'caught in the rain.'

Jules: Mew...

Ryan: Aww... that's a cute story. Is Torn devolping a soft spot?

Torn: SHUT UP!!!


One more page people. Remember the sammich. Remember. I'll have it up tomarrow when my qeue goes down.