Apartment Life-4
Apartment Life-4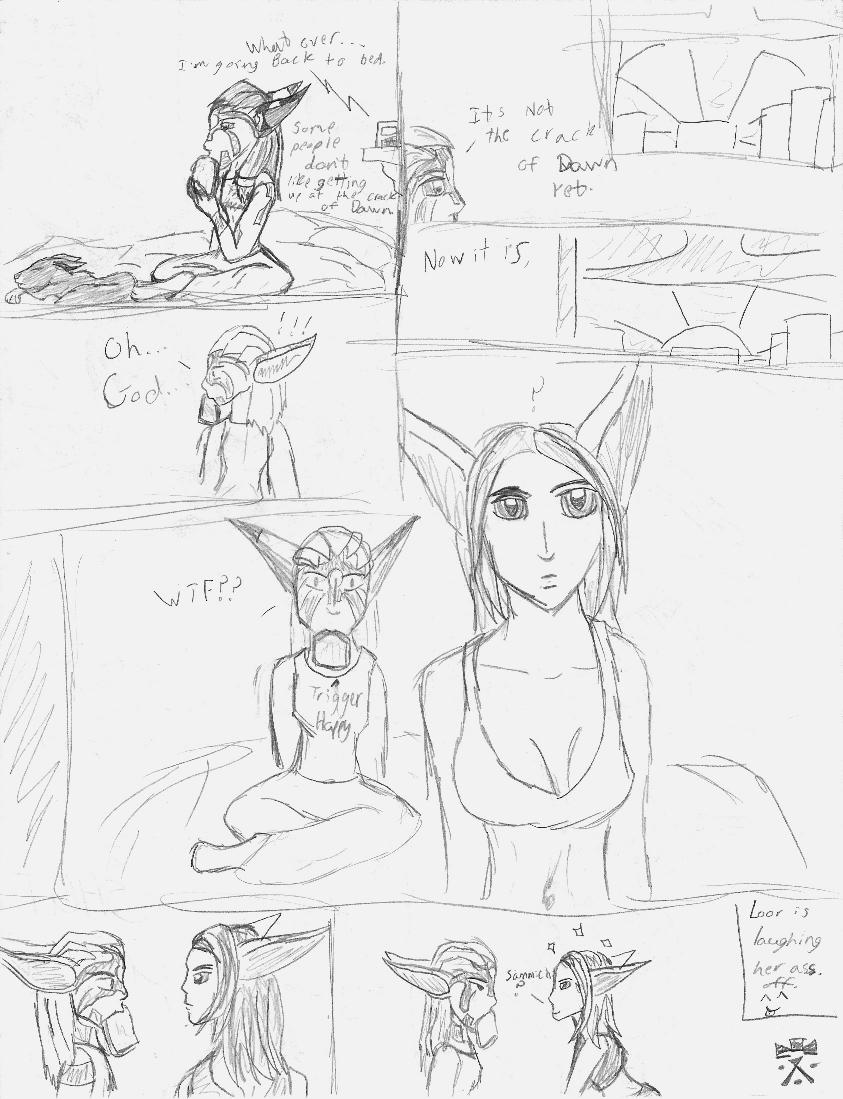 Description
One more time now...

Oh yah, a big piece of Jule's charecter is that at the crack of dawn she changes back into Alex no matter what.

Ryan: Whatever... I'm going back to bed. Some people don't like getting up at the crack of dawn.

Torn: -looking out a window- It's not the crack of dawn yet. Now it is. -Looks back at the muse- Oh... God... WTF??

Strange Girl: -not looking at him.- ? -Turns to look at Torn and stears.- Sammich?

And I am offically laughing my @$$ off.

My first full comic! Yay!