Kat being Attacked by plushies...
Kat being Attacked by plushies...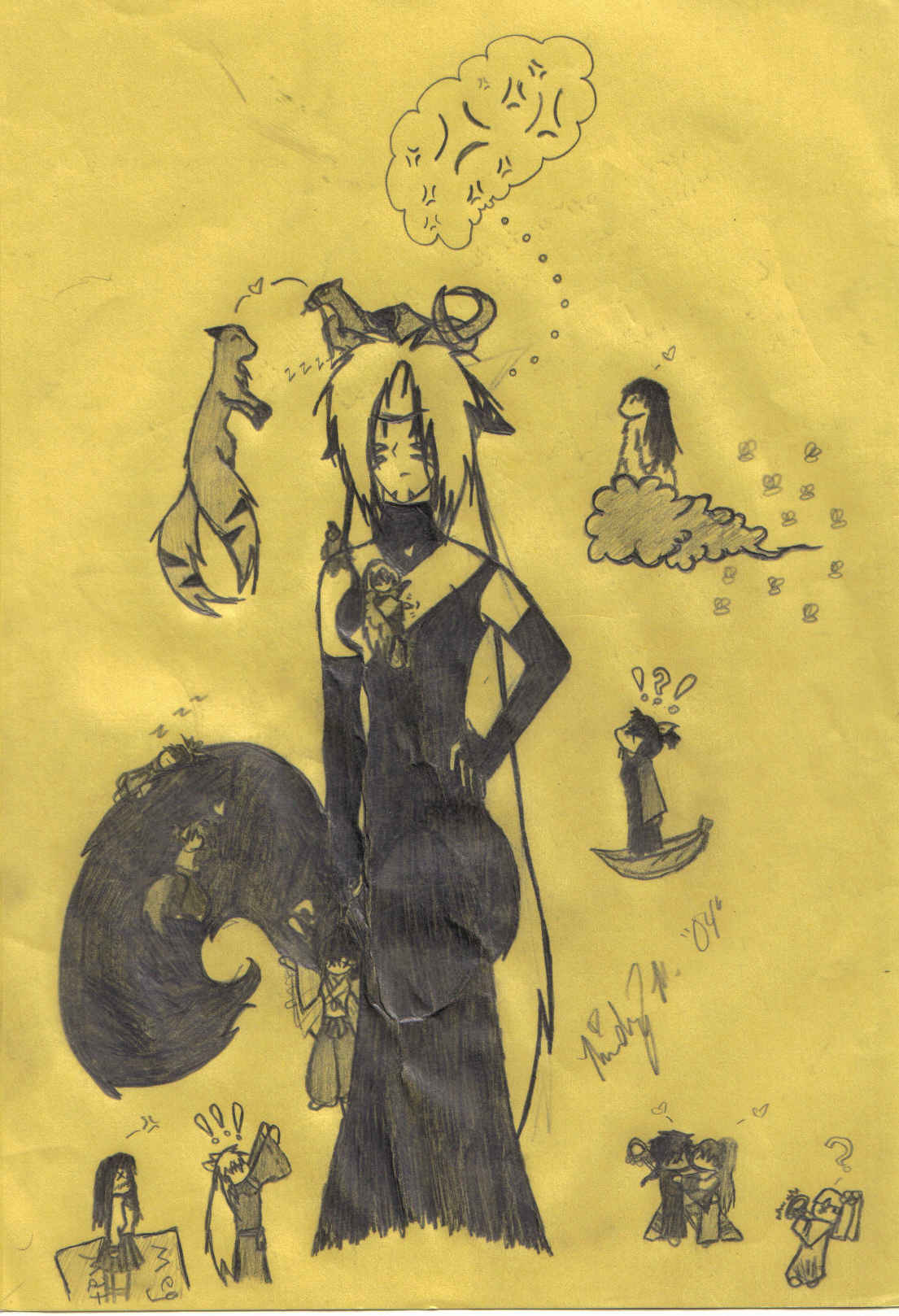 Description
drew this last year...ive decided to start a series of these things..okay here is what the characters are doin....

Kilala and Ah-Un are at Kats head, falling in love...Naraku is onKats left side on his cloud...doin who knows what..(LOL)..and Jaken is sittin on her shoulder while sesshoumaru is on her boobs pushing one and being happy...rin and shippo are asleep on her tail, while shes holding kikyo by her hair and inyasha is trying to catch her while Kagome is about to smack the crap outta inu for payin attention to kikyo, Sango and miroku are kissing and Kanna is pointing her mirror at them and being confused...and Kagura is on her feather under Naraku being suprised but confused...well wiht all my love Ja Ne! Kat out!
General Info
Comments
2
Media
Unspecified
Time Taken
Reference