My Inner Mindy's...
My Inner Mindy's...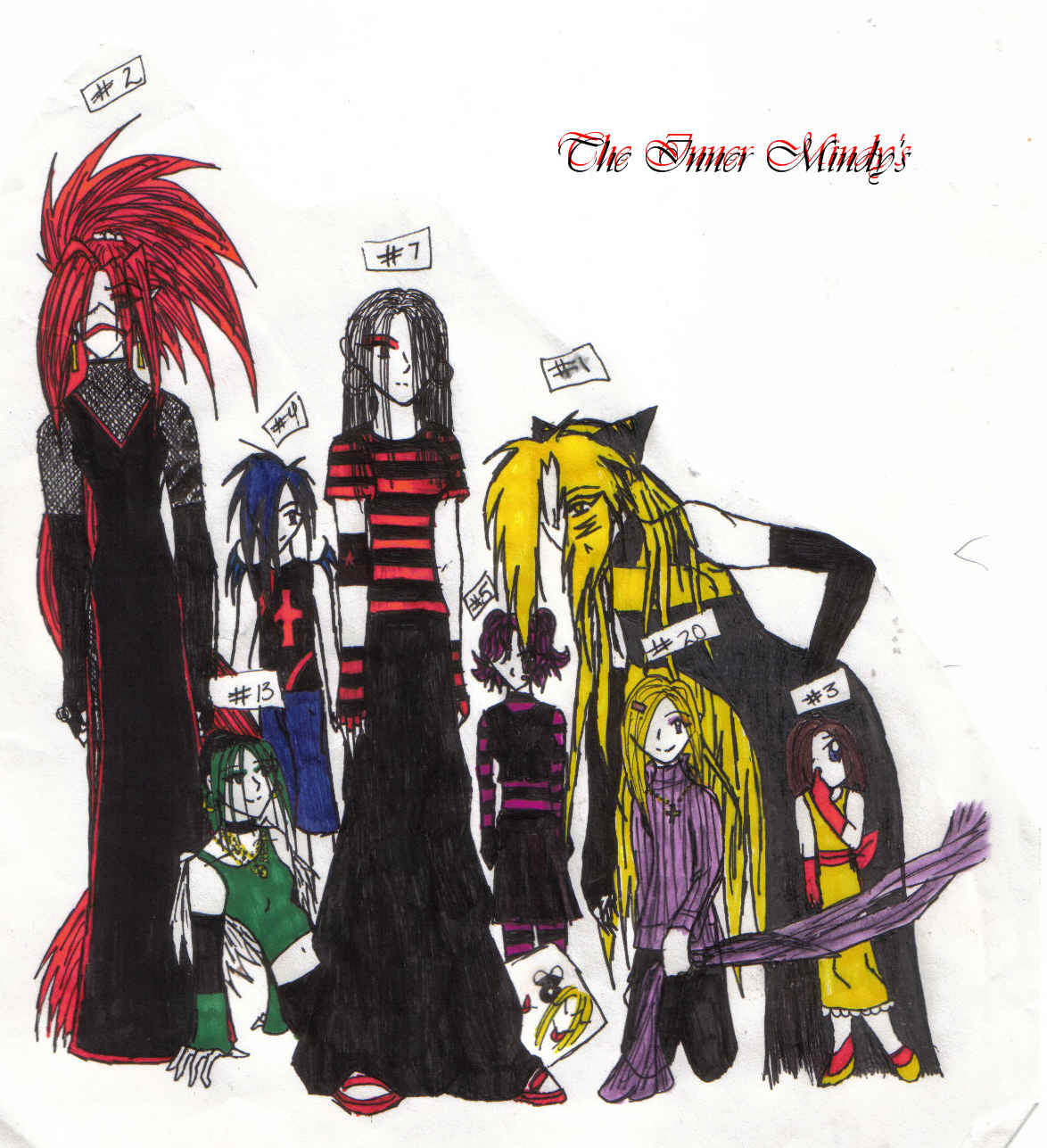 Description
I drew this sometime during the end of last month....these arent all of them..i just thought id do some and put the rest on another page..these are the main inner mindy's...they are as follows...<br />
<br />
#1: Kat, energetic*serious and emotionless sometimes*<br />
#2: Zaki, emotionless<br />
#3: Rachel, innocent *playful*<br />
#4: Ter, sweet but scary<br />
#5: Haki, sad but a major romantic<br />
#7: Rage, Hates anyone and anything<br />
#13: Sako, gothic...emotionless seemingly but if you bother her shes worse than #7.<br />
#20: Sarah, preppy from all points<br />
<br />
Well with all my love Ja Ne! Kat out!
General Info
Comments
2
Media
Unspecified
Time Taken
Reference