PGSM - Chibiusa Keeping Watch
PGSM - Chibiusa Keeping Watch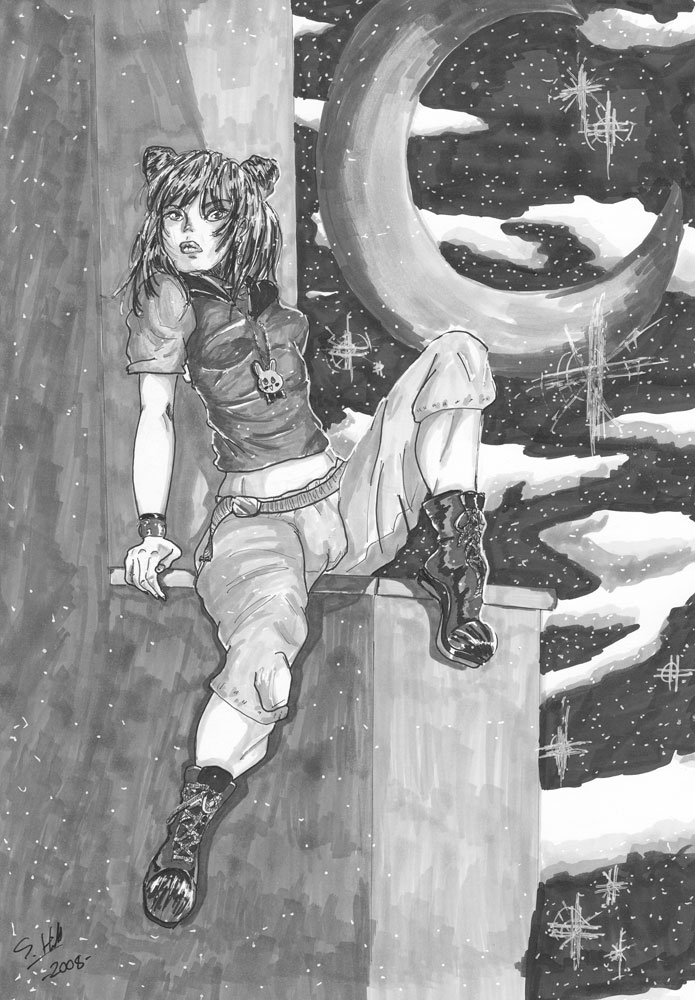 Description
Line art in copic pen and coloured with several gray copics. This is part of a Pretty Guardian Sailor Moon fic idea, involving Chibiusa as the principle character.

I'm really proud of the background on this one. I'm definitely improving with these damned copics!

One day after school, Chibiusa returns home to discover her parents in a coma and the shootennou in crystal form. Meanwhile, the other Senshi also discover their families in comas. With their parents in hospital, the new Sailor Senshi get to work tracking down the culprits.

They come to face a group calling themselves the Dark Moon, villains from the Silver Millennium, once trapped on Earth by Queen Serenity and now free to take their revenge. They had been battling them for several months, but the Dark Moon hadn't known their true identities. They reveal their new leader, a beautiful young man calling himself Helios and claiming to be the Guardian of the Earth, determining Usako to be an abomination and her father and the shootennou to be traitors.

Helios demands the Silver Crystal in exachange for the return of their families. When told it was destroyed many years ago, he becomes enraged. With a swift movement of his hand, the Senshi lose their transformations. Helios is annoyed, meaning to kill them, however he is only capable of removing their powers.
General Info
Comments
2
Media
Ink or markers
Time Taken
Reference