PGSM - Elegant Kamen
PGSM - Elegant Kamen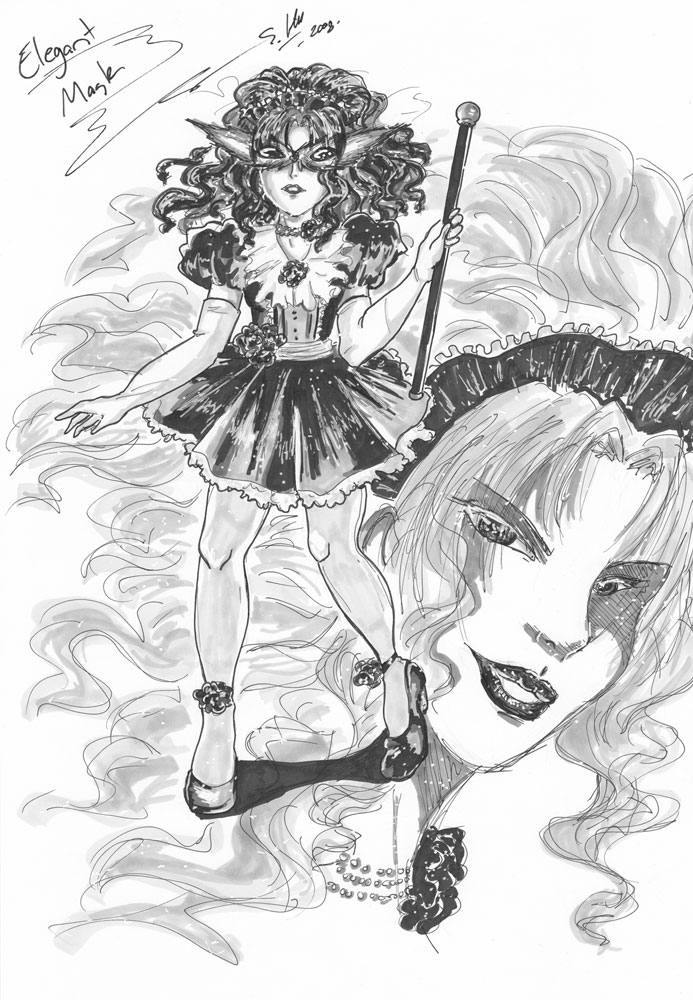 Description
Line art in copic pen and coloured with several gray copics. This is part of a Pretty Guardian Sailor Moon fic idea, involving Chibiusa as the principle character.

Check out those arms, those are mad proportions! :0 My apologies. But I still think it's a pretty picture.

Luna and Artemis, now adult and in human form, are contacted by the spirit of Queen Serenity, who informs them the Dark Moon has gone back in time in search of the Silver Crystal. Serenity insists that the Senshi have the power to stop them and explains how they can get into contact with Sailor Pluto, ancient guardian of time.

As they are preparing, Chibiusa tricks her friends into going to the wrong location and travels back in time by herself (Diana hiding in her backpack), arriving 16 years back, where her mother is pregnant, blissfully unaware that the Dark Moon are conspiring against the Earth, with no one to stop them. She wonders why the Dark Moon are drawn to a time period where the Silver Crystal no longer exists.

With her powers as a Senshi erased, Chibiusa uses her magical cell phone to transform into Elegant Kamen, Tokyo's latest crime fighting heroine. As Elegant Kamen, Chibiusa is able to battle the Dark Moon, without their knowing she has also travelled back, as well as trick the former Senshi and the shootennou into beleiving she is a villain, in order to distract them from her enemies.

Chibiusa, like the one of the manga and anime, is single-minded and refuses to ask for help. She is aided by Diana, who does a bit of a tag team with Chibiusa when she sleeps, and receives advice from a mysterious pegaseus, who she meets in her dreams.

By day, Chibiusa keeps an eye on the former Senshi's activities by working as an assistant in Makoto's floral business. Luckily for Chibiusa, the girls are distracted with planning Makoto's wedding and the arrival of Usagi's baby, so they fail to notice the teen assistant is always listening in.
General Info
Comments
1
Media
Ink or markers
Time Taken
Reference