Yes, more characters. :D
Yes, more characters. :D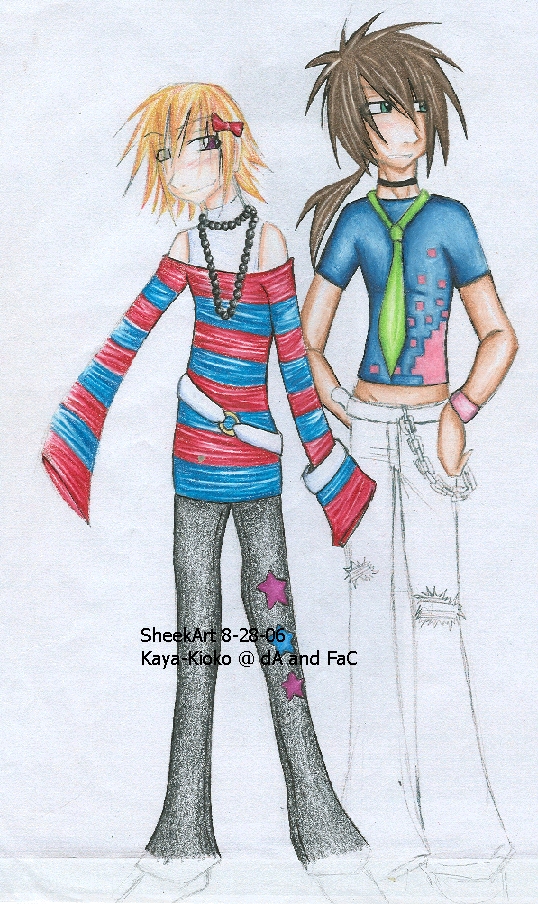 Description
... MORE CHARACTERS, WHEE!

Anyway, yeah, don't be surprised--the one on the left is in fact, a BOY. His name is Faye and he's my character! Landen is his boyfriend, and he's a friend of mine's character. (She's also the one who did Kayn in my second latest picture. :D)

And yes, they're dressed in emo. Last time I posted an emo picture, this 13-year-old girl doged me out for using "stereotypes". Emo's a style now, sorry guys! ;D

... She should totally come back to my page. I miss making fun of her. :(


Anyway, it's clearly undone. But I don't like to color black , so there ya go! Oh well. ... Striped shirts are really hard to color with prismas, in case anyone was wondering. :(

Uhh, I think that's it. Love it, plz!
General Info
Comments
19
Media
Colored Pencil / Crayon
Time Taken
.... Day and a half.
Reference