Psychology by Candlight!
Psychology by Candlight!
Psychology by Candlight!
by
Keesh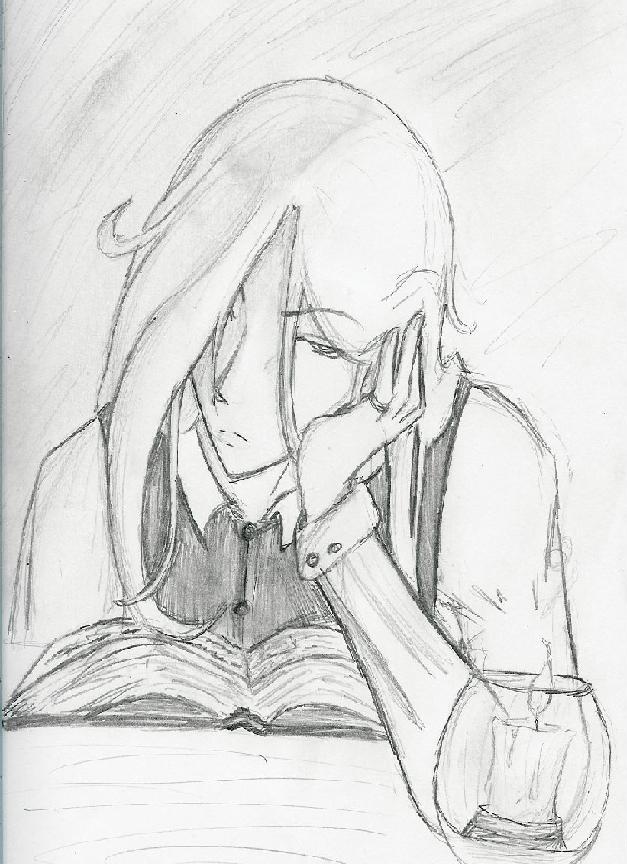 Description
meet young master kandou. he's 19 and owns his own town (...>>..but i forgot what it was called...the town was actually the creation of kazexlisa!)<br />
when poor kandou was 4 years old, he met a witch and showed his emotional little bratty self to her and she got mad at the stupid little kid and cursed him!<br />
the curse proceeded to remove ALL of his emotions from him and hide them somewhere in the town--either in other people or hidden in objects. ..and kandou had to find each individual emotion in order to gain them all. so far he's found: 0.<br />
yeah..too bad he lacks the emotion to care about finding them<br />
<br />
he reads up on psychology books to gain more information on people and their emotions..just so he might find a clue. >> and he only does this because he feels obligated to,..not because he really gives a damn.<br />
<br />
I HATE MSPAINT! my normal editting program has just DISAPPEARED O.o and i'm stuck resizing it with mspaint! which ruins the picture quality! AHHHH!