fma: unequivalent exchange
fma: unequivalent exchange
fma: unequivalent exchange
by
Keily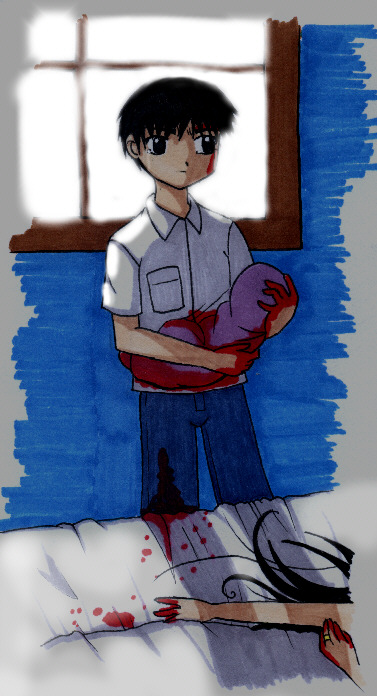 Description
I....did not enjoy colouring nor drwing this picture. It got totally screwed up!!! GRAH!!! *bangs head against table*<br />
<br />
Oh, well. You're all probably wondering what's going on in here. Well, it all has something to do with a roleplay and a scene that has yet to be played out in flashback mode. But anyways...<br />
<br />
Roy's mother always wanted to have a little girl of her own and when she did she wanted to name her Annie. When she did get about to having little Annie, there was complications and she died, but Annie lived. This is the reason why I named this thing 'UNEQUIVALENT EXCHANGE'. Roy was not too pleased that his mother has died--or is dying right before him--as he holds his baby sister in his arms, his mother's blood on his hands. But anyways...the little thing I wanted to kinda show is Roy's skewed first glimpse at Equivalent Exchange. (Because in my perfect little world, his mommy is an alchemist)<br />
<br />
Yeah, I did not enjoy doing all of that blood. Or the shadows...or any of this picture because it came out so CRAPPY!
General Info
Comments
2
Media
Unspecified
Time Taken
Reference