Chibi Dream
Chibi Dream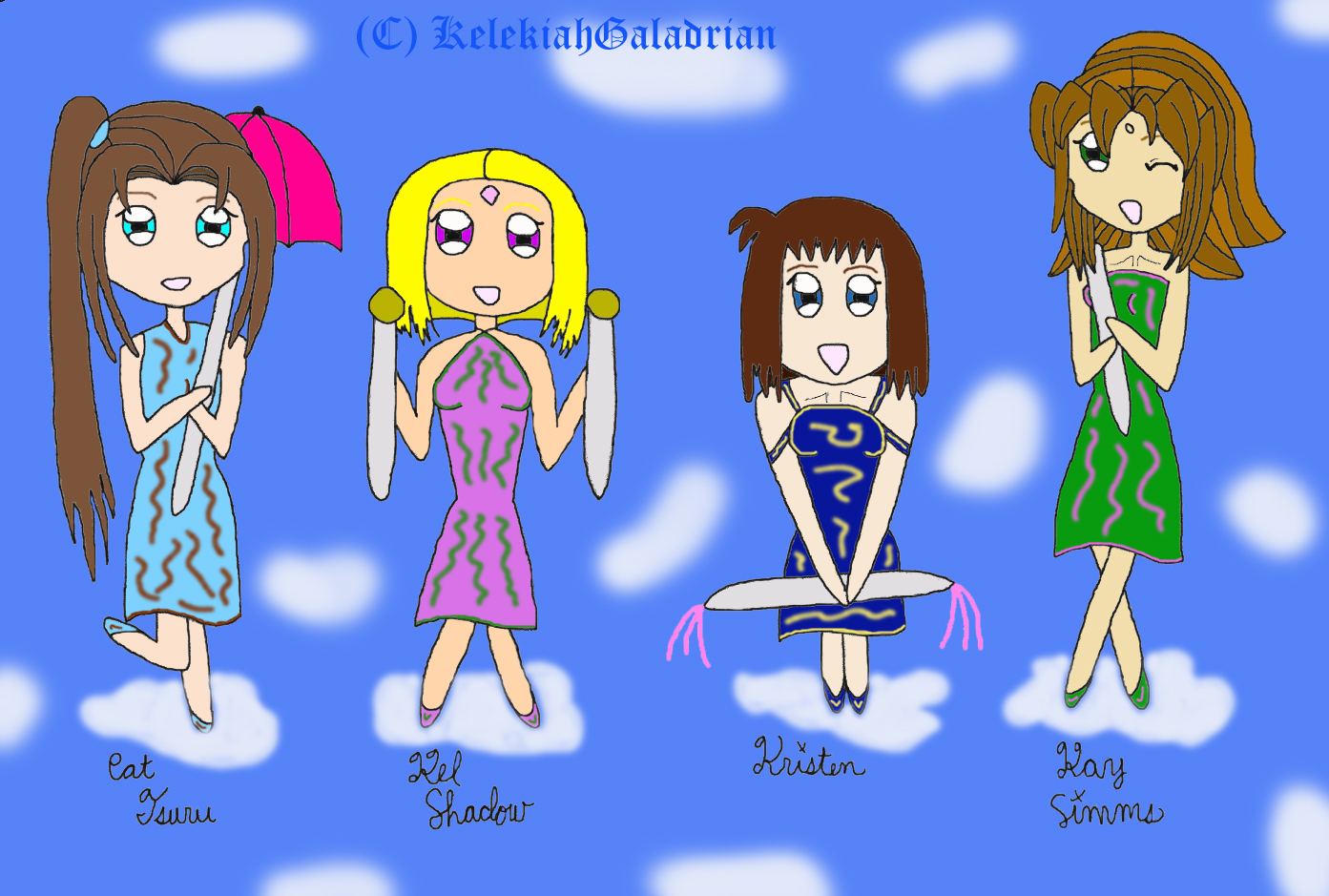 Description
Finally, after literally WEEKS of working on, my Chibi Dream Sketch has been colored. Go here for information concerning the sketching and other such things:
http://www.fanart-central.net/pic-713105.html
As for this one, I got the colors from various pics done by the owners of each OC. The particular staffs/sticks they are holding are my creation as well as their outfits complete with shoes.
On the original, you may have noticed the wording at the bottom underneath each of the OCs. That, my friends, was done by using a mouse on the computer (the outlining anyway). One of the hardest things ever.
I hate outlining, by the way, but it makes my pictures look better, sadly. Outlining, depending on the size of the picture usually, can take me up to an hour to do. This one . . . I don't remember how long it took me. I just know the ENTIRE thing (including the sketch itself) took me about TWO HOURS to do. It was horrible XP
The background was handmade (by me) and is supposed to be clouds (yes, they're standing on clouds). I'm not an expert at backgrounds and such, so this is as good as it gets.
By the way, I apologize for the lack of shading. XP
RIGHT NOW, KAY'S HAIR IS THE PART I'M MOST PROUD OF!!!! Even though I didn't shade it. . . . T_T
Hope I didn't forget anything. . . .
I hope you like it Kristen, Kay, and Cat! If someone would let Kay know, I would be most appreciative of.
Kay Simms © KionaKina
Cat Tsuru © Moon_Princess
Kristen © SnowKitty
Art, Background, Kel © KelekiahGaladrian
YuGiOh © Kazuki Takahashi
General Info
Comments
18
Media
Digital drawing or painting
Time Taken
2 hours at least
Reference
Pics of characters, pose by Wulf