Creator and OC: 3rd Time's the Charm
Creator and OC: 3rd Time's the Charm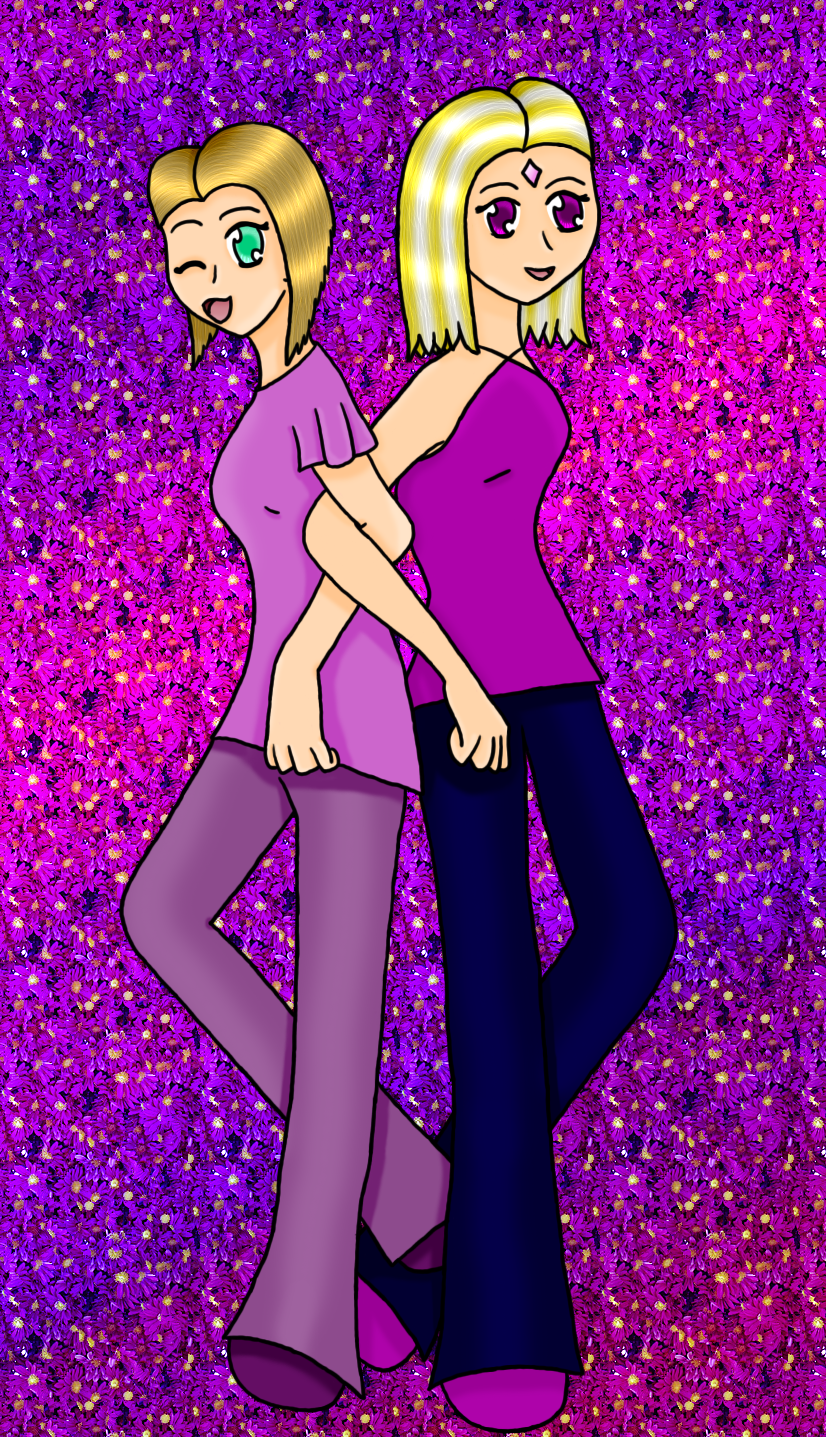 Description
And another one for today!!
First off, this one had a previous version. Please see here for previous information:
http://www.fanart-central.net/pic-789966.html
Alright, second off, regarding my latest coloring styles, please see paragraphs 4 and 5 of the comment box in this picture:
http://www.fanart-central.net/pic-800637.html
I don't feel like explaining all that again. But ignore the reference part. That base can be found in a link found by following the first link in this comment box.
Basically here we have my anime self, Ray Ray, on the left, and my main YGO OC, Kel, on the right. I drew and colored this picture in December of 2009, redid the coloring in February 2010, and redid the coloring again this month. I have a problem with recoloring all my pictures. I dunno why.
Just as a note, you can see Kel's bio here:
http://www.fanart-central.net/pic-785846.html
You might want to just because I've revamped her just a titch (you might not notice too many changes, but they're there).
Despite all else, I actually really like the way the coloring came out. Compared to the original drawing, I fixed a couple things when I did the lineart in photoshop (eyes, my hair, Kel's hair, Kel's mouth, shape of Kel's head, etc). I'm really proud of it. Please ignore the fact that the file is actually pretty big. I hope FAC accepts it XP
Comments? Suggestions? Anything? Please?
Kel, Anime self design, Me, Art © KelekiahGaladrian
YuGiOh © Kazuki Takahashi
General Info
Comments
0
Media
Digital drawing or painting
Time Taken
4-5 hours
Reference
see first link in comment box