Version 2 has Arrived. Big Surprise.
Version 2 has Arrived. Big Surprise.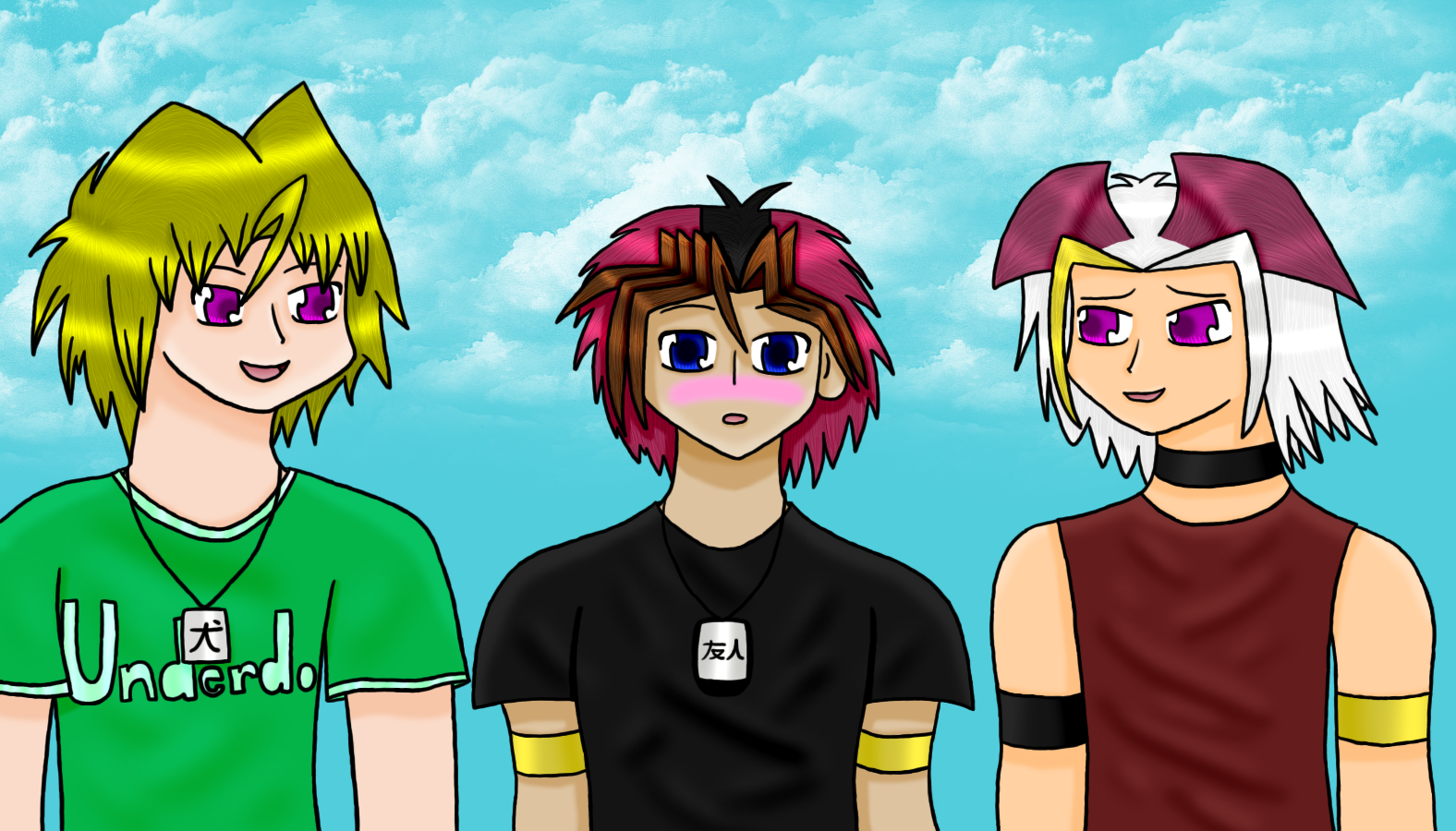 Description
A new day, a new set of pictures to post. This will be the last set for a while.
This is a continuation of yesterday's posts. It's the combined picture instead. Yay. Please see the original here for important information from before:
http://www.fanart-central.net/pic-789937.html
Alright, so I don't really want to talk about all the stuff featured in the previous picture. Just go look at it. And see the last three pictures about stuff concerning the people in the picture. Whatever. Just go view them and read the comment boxes. It's good to do that.
So anyway, the thing I really wanted to talk about here was the background. All you can see is sky. That's because realistic backgrounds are really hard for me. Deal with it. The most important part of the background is what you see at the top. Those are cloud brushes. There's no way I could do that by myself, heck no. Nope. Downloaded the brushes on DA. Give me a minute and I'll find the link:
http://javierzhx.deviantart.com/gallery/#/dkep1o
Other than that, I didn't really have much to say here. Except maybe a rant. . . . Nah. I'll save it for later. Just know that lack of comments has severely irritated me.
So, comments then? Anyone? Yes? No? Please?
Jai Wheeler, Sakishoota Moto, Dhamen Bakura, Second Generation Trio, Art © KelekiahGaladrian
YuGiOh © Kazuki Takahashi
General Info
Comments
6
Media
Digital drawing or painting
Time Taken
Roughly 3-4 hours
Reference
None