I'll Protect What's Mine
I'll Protect What's Mine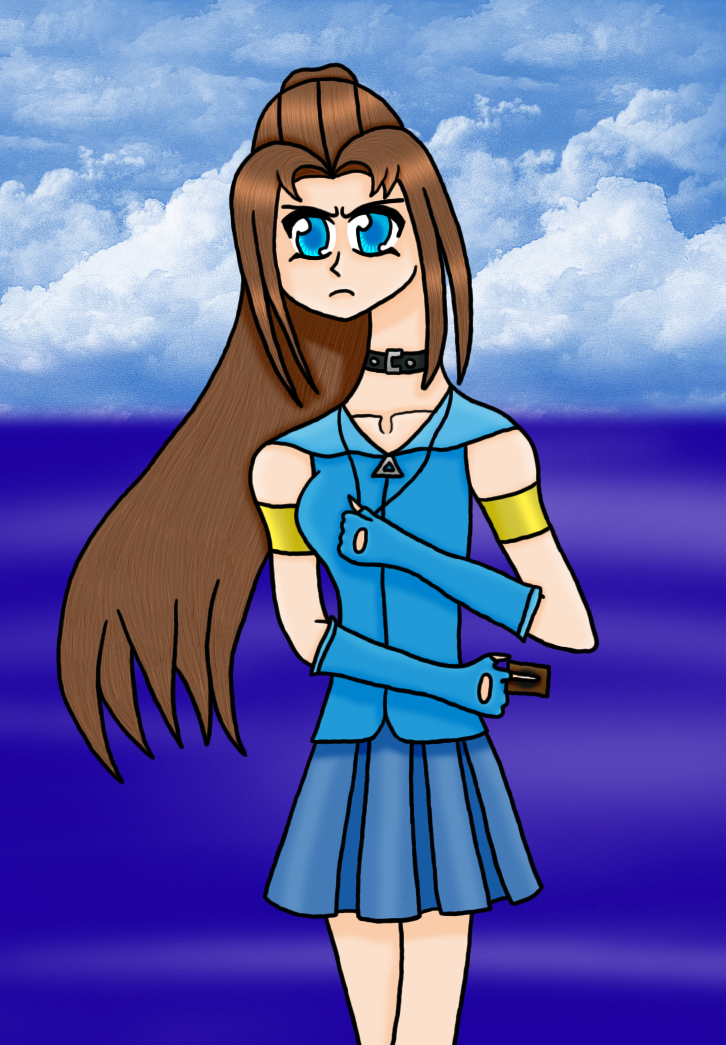 Description
Woo hoo, another finished awesome pretty picture~ I worry a little bit about this one, though, but I'll explain that in a little bit.
First, if you follow my gallery regularly, you should all recognize this as Cat Tsuru, one of my most favorite YuGiOh OCs in all of existence. Shortly after drawing the beast (see here:
http://www.fanart-central.net/pic-809284.html
), I realized how much of a pain it was to draw eyes so small, so I wanted to draw something really big to play with drawing eyes. On a whim, I chose Cat 'cause I love this OC to death. Unfortunately, the sketch has my traditional eyes. Let me explain this further.
In drawing Cat, I decided that instead of going with what I normally did, I wanted to try to match Cat-chan's style more, mainly concerning the bangs. In the midst of doing the lineart on photoshop, I decided on another whim that I wanted to try to imitate Cat-chan's eye style so they would better fit Cat. But that's only in their general form. When I got around to coloring it, I chose to do my own coloring style because I have a fierce hatred for black pupils for some strange reason. I hope Cat-chan doesn't mind and I hope I didn't royally screw up the eyes XP
Once again, I drew Cat in her Doma outfit because I'm rather attached to it (it's my favorite) and it's one I know I can somewhat draw.
I would like to note here that the idea for this particular pose, the title, and the background were inspired from this beautiful picture Cat-chan did:
http://ejiputotsuki.deviantart.com/gallery/?catpath=/&offset=24#/d1q8wfb
Speaking of the background, she's standing in front of the ocean, but not on the beach. Like, on the docks or something. Yeah. Whatever.
I realize that while her head and shoulders are relatively proportional, her hips are a little small, and I know both hands are a little too small as well. I'm still working on my anatomy XP On the thought of hands, please note that she's clutching her cartouche in her left hand and her right hand is holding the Dark Magician Girl (not that you can see it, but you should be aware of that).
Go ahead and imagine what's going on here. I have no clue what kind of scenario would be best XP
Please, please, please comment. I would really appreciate it.
Art © Kelekiah Galadrian
Cat © Ejiputotsuki, Serena-hime, Moon_Princess
Cloud brushes © Someone on DA (I WILL look that up eventually)
General Info
Comments
6
Media
Digital drawing or painting
Time Taken
2-3 hours
Reference
Various pics in Cat's DA gallery