Ryuuza Kiss
Ryuuza Kiss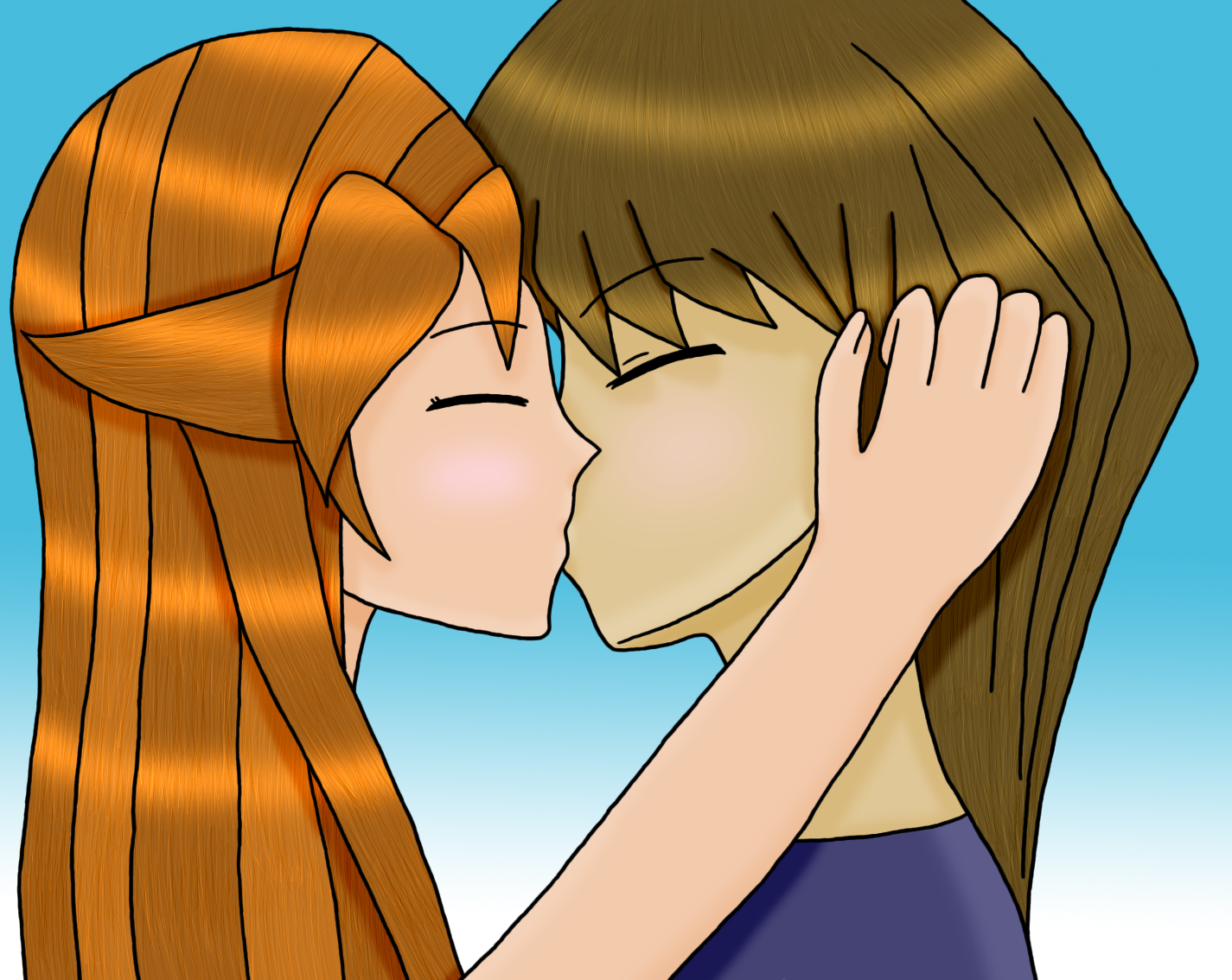 Description
Hello everyone. I've been gone for a long time, haven't I? I'm so sorry about that. I really should pay more attention here, but . . . it's kinda lonely, and DA is rather attention-consuming.
This picture was drawn in August of 2011 and colored in October of 2011. Ignore the lame title.
This is my art trade with Kay-chan from a few months ago. I never got around to posting it here.
A few things of note:
I don't like Seto's hair and it was being difficult for me.
I, unfortunately, had to reference the hair of both characters and the YoriXYami picture that's in my gallery somewhere.
The hand, on the other hand (lol XP), was NOT referenced. I think it came out pretty good even if it isn't 100% anatomically correct.
The hair took FOREVER. WAY too much detail and this picture is too large XP But I'm proud of it.
Very simple background. I had absolutely no ideas.
Overall, I'm very proud of this picture.
Also, they're both blushing, though it's very difficult to see XP
Hope you guys enjoy.
I didn't have a particular scenario in mind, so anyone is free to come up with one on their own, if you want, but if you do, you must share it with me in the comments~
Art © KelekiahGaladrian
Kay, RyuuzaShipping © KionaKina
Seto, YuGiOh © Kazuki Takahashi
Kay's half of the art trade:
http://kionakina.deviantart.com/art/Home-Economics-260430592
General Info
Comments
0
Media
Digital drawing or painting
Time Taken
Unknown, a while
Reference
See comment box