Ryuuza Under the Sea
Ryuuza Under the Sea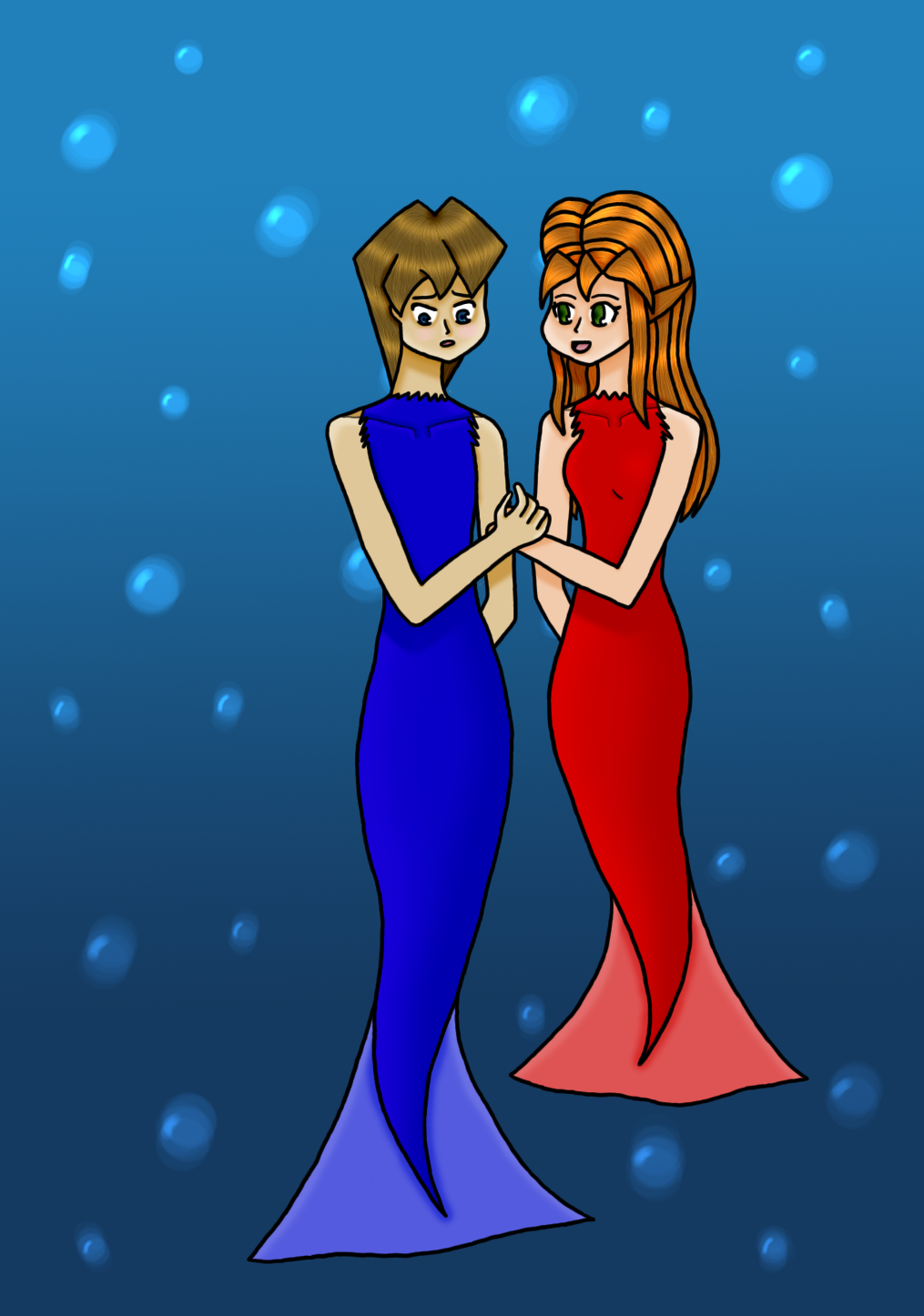 Description
This picture was drawn and colored in February of 2012.
This is a contest entry for one of my friend's groups on dA. This particular group is a fanclub for the amazing Kay Simms, an OC of my good friend Kay-chan. The theme was Kay, so I opted for RyuuzaShipping, her pairing. This piece, luckily enough, was on time.
Despite my doubt that I'll have a chance, I had fun doing it, so I'm satisfied with that.
First off. Mermaid obsessed? I think so. I dunno why. I like the red and blue on Kay and Seto. I originally had Seto in green and then realized what that looked like. So blue it is.
I hate Seto's hair. I hate it. But I tried.
I do realize that Seto's eyes aren't the same size nor shape. Oh well.
This was done straight out of my head, so it looks funny, but I'm very proud of the way Kay turned out, especially her eyes and face shape. Hair, not so much.
Yay for heights and making them look somewhat correct XD
And yay for bubbles. I love bubbles~
As for a scenario, Seto is embarrassed (his blush might be hard to see, but that's okay) because he's got a very important question for Kay but finds it hard to get the words out. Kay, on the other hand, is completely oblivious to what it is he wants to ask and is encouraging him to just spit it out. You can come up with the question if you so desire ^_~
Art © KelekiahGaladrian
Kay © KionaKina
http://kionakina.deviantart.com/
Contest © The-Kay-Simms-FC
http://the-kay-simms-fc.deviantart.com/
Seto, YuGiOh © Kazuki Takahashi
General Info
Comments
0
Media
Digital drawing or painting
Time Taken
Hours
Reference
See comment box