Char. reference (to NelleNinja)
Char. reference (to NelleNinja)
Char. reference (to NelleNinja)
by
Kerushi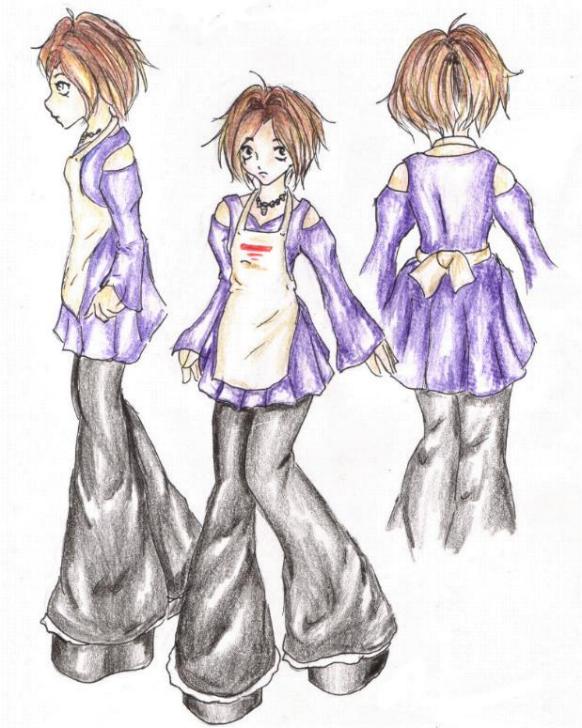 Description
Hi NelleNinja!<br />
You asked if I would draw a character reference for you for your manga...I'm soo sorry that it's been so long...I did this pic on loose paper and then I ...lost it. *sweatdrop* but I found it again *yay* so here it is...<br />
I thought you should pick the name, but here is a little description of her character:<br />
<br />
Loves Visual Kei music and is usually pretty anti-social. She wears goth/lolita clothes most of the time and puts her hair up in clip so it looks poofy~ also lots of hairspray *laugh*<br />
She's quiet and observant, so she picks up a lot of interesting things about people she sees at school or in the record shop where she works...(she is wearing the apron of the store in the pic)<br />
<br />
I hope it is okay...<br />
Would like to see her in your style so bad, so please start the manga, ne? XD<br />
Thankyou!
General Info
Comments
1
Media
Unspecified
Time Taken
Reference