Baroque Slashiness
Baroque Slashiness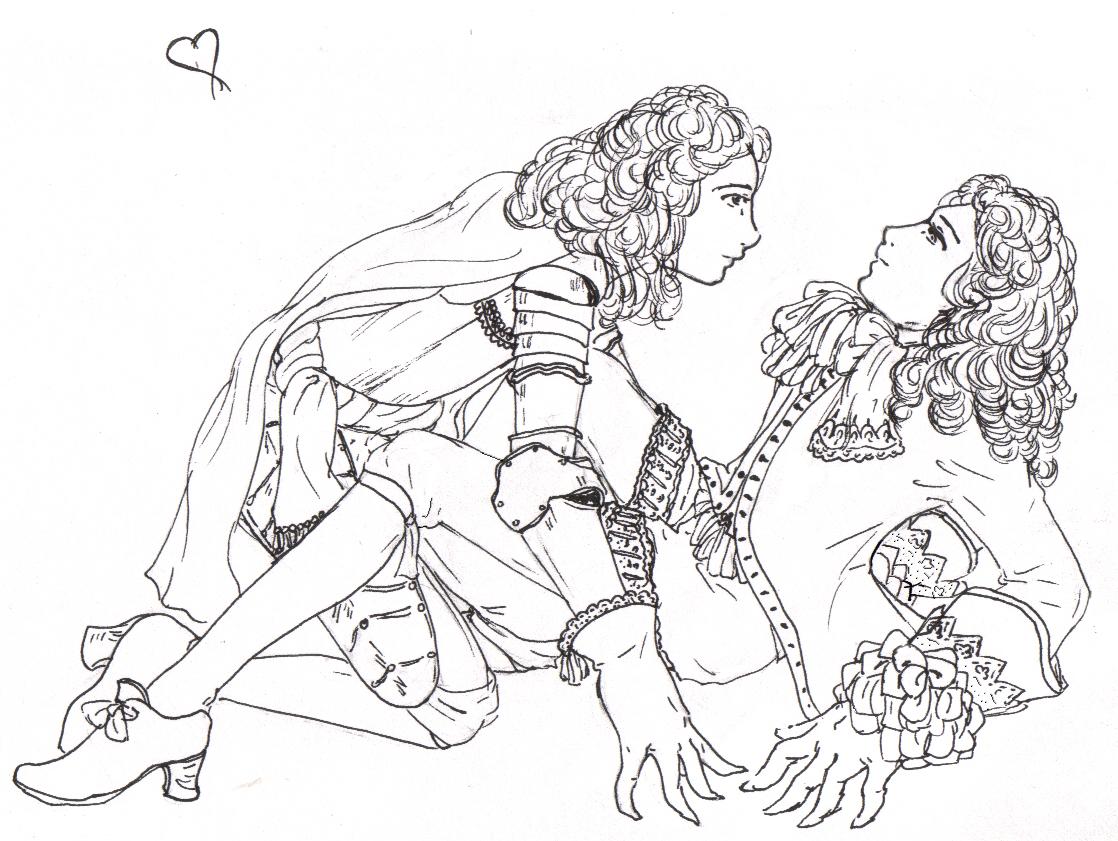 Description
I LIIIIIVE!!!
*ahem*
Sorry, it feels so freaking long since I posted anything here!
I finally have something new to show you...I hope you like it.
I will color this very soon :)
Not really happy with the category I ended up sticking this in...but I think it's the best one for it. Originally these two were "real historical people" but then the one dressed in court clothes turned out not looking like anybody, plus I gave him clothes that would be a little late for that person's time...but the one in armour actually looks kinda like who he was supposed to be...yeah.I've no idea what I'm going to do with these two, but it was super fun to draw. This is the reason I don't post much -I get too anal drawing little detailed things XD
(psst, I drew this last night and I think when I scanned it this morning I forgot I hadn't finished it...the upper one is missing a leg! rofl! ...I'll be sure to give him another leg when I do the colored version)
I have a few other pictures I may get around to finishing soon! I hope you'll look at them and have not forgotten my in my absence!
 Oh, and before someone who doesn't know much about historical fashion asks -the fingers look pointy because that's how gloves were often made back then. I tried to make sure it was obvious that their fingers ended before the gloves did....hopefully you can tell that :)
General Info
Comments
4
Media
Ink or markers
Time Taken
3 hours
Reference
flipped through a few books for clothing accuracy