Sweet Carousel Sketch
Sweet Carousel Sketch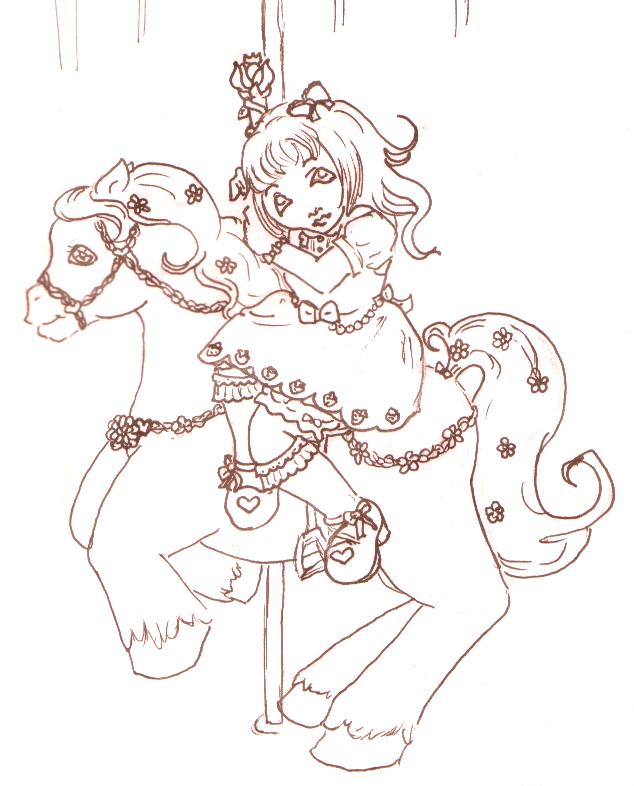 Description
I did a ton of little doodles like this on the grueling train ride back form my trip to California. (It was supposed to be a 33 hour ride, but it ended up being 45 hours! *dies*) It all started from a goofy picture of Richard Henry Lee I drew while watching 1776 for like the 312th time, and I gave him this kind of eyes which turned out to be pretty cute I thought, and so I had to draw some lolita themed things~
I also have a pretty cool (if I do say so m'self XD) picture of hide as inspired by my trip to Necromance while wearing lolita that I'll be posting within the week. (I had limited colored pencils, so I need to finish coloring~ please look forward to it!

Anyway, I had this image of a carousel pony in mind while I drew this...maybe something from my childhood? And thus, this little doodle. I hope you like it!
General Info
Comments
0
Media
Ink or markers
Time Taken
40mins
Reference
none