Bikini Selphie
Bikini Selphie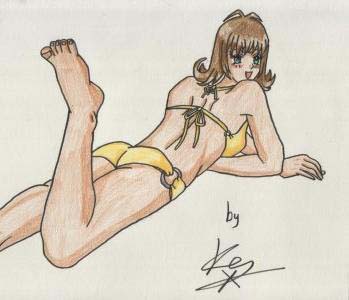 Description
Im thinking about entering this into a contest but wanna know wut u guys think first.<br />
Sadly the scanner blurred the face a bit, damn thing.<br />
Selphie has to be one of my fav characters. <br />
I found the portioning of the body hard, the way the foot has gotta b the largest to show distance. I did with graphic pen and faber-castell colouring pencils.