Fangirls Are Scary!
Fangirls Are Scary!
Fangirls Are Scary!
by
Kiera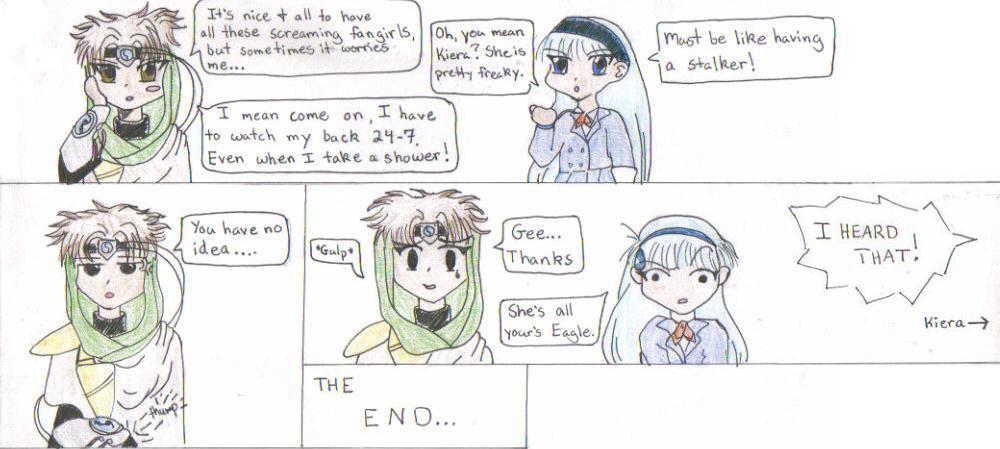 Description
Silly little comic I did over Easter break. Just in case its hard to read it goes thus:

Pannel 1
Eagle-"It's nice and all to have all these screaming fangirls but sometimes it worries me...I mean come on, I have to watch my back 24-7. Even when I take a shower!"

Umi-"Oh you mean Kiera? She is pretty freaky. Must be like having a stalker!"

Pannel 2
Eagle-"You have no idea..."

Pannel 3 (which is backwards from the rest,I'm a goof ball what ya want?)
Kiera-(me) I HEARD THAT! (off pannel)
Umi-*sweatdrop* "She's all yours Eagle."
Eagle-"Gee...thanks" *gulp*

And there's my goofy comic, sad isnt' it but it made me laugh. Enjoy and comments welcome.
General Info
Comments
0
Media
Colored Pencil / Crayon
Time Taken
hour
Reference
art book