Profile 1- Erik
Profile 1- Erik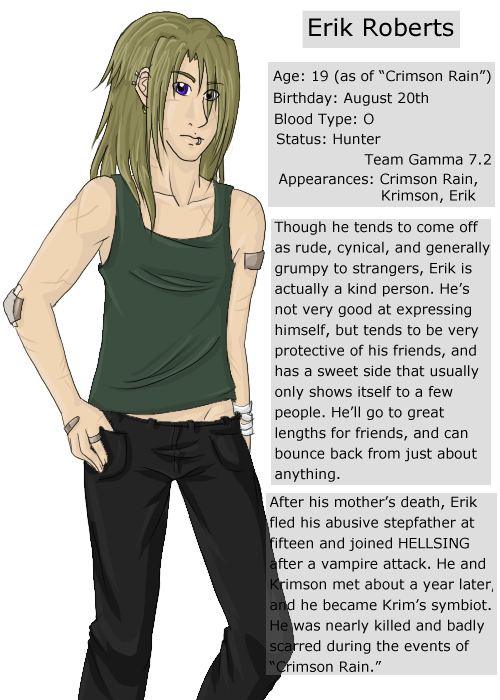 Description
I figured I might as well at least put up the profiles I've been working on for all of my stories, whether or not the stories they're from are on FAC or not.
I've relocated to dA basically, so I'm sorry if I don't get back to anyone? I'd really appreciate if you'd visit me there.
In the meantime, here's an Erik, from Crimson Rain. Is that story even on here? o.O;;; I forget. Too lazy to think at the moment.
Original is here-
http://kingdomheartshera.deviantart.com/gallery/28213099#/d35y8cc
--------------
Character is from "Crimson Rain"
"CR" (c) KingdomHeartShera