Unnamed Costume Design
Unnamed Costume Design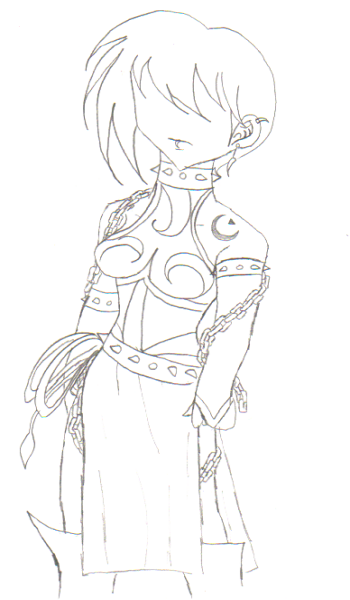 Description
It's my last design. At least for right now.

Unfortunately, I dunno what it is. I just liked it. I was practicing drawing chains since it's been forever and I wa skinda of experimenting around and wound up drawing this.

I love the hair, the tattoo, and the chains. It's a more harcore design. I'd so get this one made and cosplay, dudes.

Enjoy. I may draw more designs, I may not. inspiration comes at random moments.

I'll let you in a on a secret. I started all this by trying to remember an old design and getting my elf dress then going from there.
General Info
Comments
24
Media
Graphite pencil
Time Taken
...I...don't...know...
Reference
None