My Pikmin 3 add.
My Pikmin 3 add.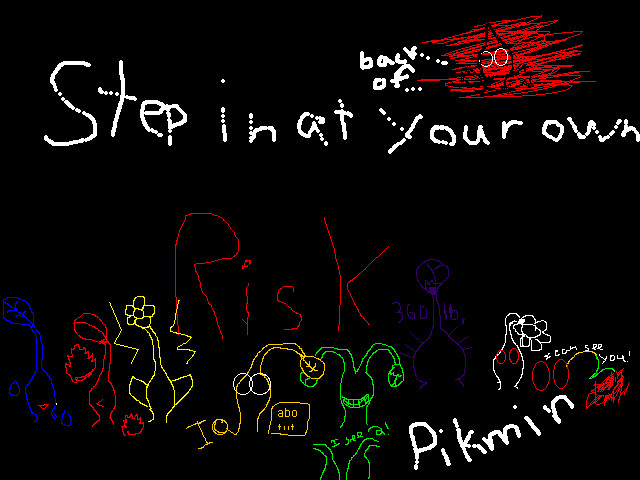 Description
this is if nintendo makes a pikmin 3 game! ok they still have ALL the pikmin colors from Pikmin and Pikmin 2 like
red,
yellow,
blue,
purple,
and
white
(sorry the color has no "white")
but with
3 new
Pikmin colors! including:
orange, the brainy ones, that have a book about enemys that you have incoutered so far.
green, the ones that are ALWAYS happy, the can seperate to form 2 pikmin out of one, for a limited time, and you must wait a while till they can seperate again.
and lat but not least,
black, the ones that have many qualeties,exept, you have to get them to like you. black pikmin have, one fang, a pair of wings, and like white pikmin have very bright white eyes and can see underground. there ar also weird powers that are in the shadows, they resist unlike other pikmin.
well yeah... thouse are the pikmin qualites, i am going to do this, only on paper later. and in Pikmin 3 you are Olimar with Louie again, saveing your family members, like your wife, son and dauter, and helping Louie get his mother back. and you have the same ship as in pikmin 2.
oh! and the
orange,
green,
and black have their own onions (ships).
please comment, but don't flame! thanks. ^_^