My Son
My Son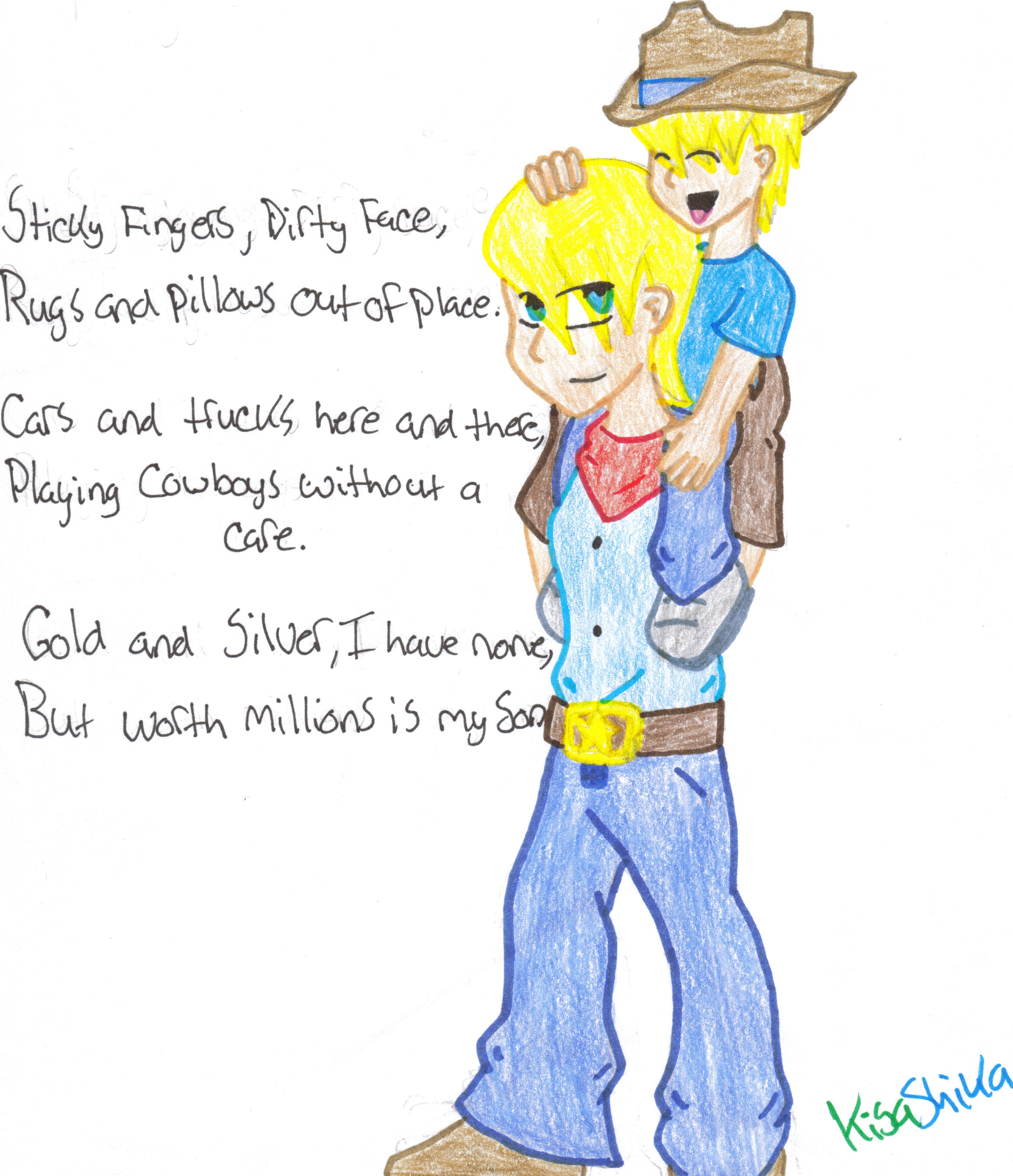 Description
~My Son~
Sticky figers, Dirty face,
Rugs and pillows out of place.
Cars and trucks here and there,
Playing Cowboys without a care.
Gold and silver I have none,
But worth Millions is my Son.
Author: Unknown
Just a cute idea that came to my head, and the poem was too cute to not put here! You guyswill probably see alot more pictures of Tanner and the rest of the Xiaolin's coming soon.
Clay and Xiaolin Showdown (c) Cartoon Network
Tanner and Art (c)
Kisa
Shika